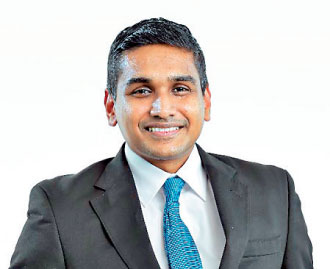 Chulendra De Silva
---
InterBalance Co-Founder Chulendra De Silva was recently appointed to the Global Sustainability Standards Board (GSSB), the independent body responsible for setting the GRI Standards, the world's most widely used sustainability reporting standards. Chulendra is the first Sri Lankan to be appointed to the GSSB Board, further enhancing its multi-stakeholder representation.

The GSSB, consisting of 15 members from a range of expertise and multi-stakeholder perspectives on sustainability reporting, has sole responsibility for setting the world's first globally accepted standards for sustainability reporting – the GRI Standards. Chulendra's extensive experience in Sustainability and Risk Management will form part of his contribution to the work of the GSSB. With sustainability practices becoming a strategic imperative for organisations worldwide, understanding and reporting sustainability performance has become a key priority.

"I am honoured to be part of a team of diverse experts and changemakers shaping the reporting landscape through the application of globally accepted sustainability reporting standards", said Chulendra De Silva.

As the Co-Founder of InterBalance, Chulendra has successfully implemented sustainability and risk management processes in organisations across different industries. He also serves as the sustainability consultant and Country Representative for Goodera, a sustainability software provider headquartered in Bangalore, India.

Chulendra holds a first-class honors degree in Science from the University of Colombo and an MBA from the University of Southern Queensland. He is a former Chartered Financial Analysts (CFA) Charterholder (USA) and a former Associate Member of the Chartered Institute of Management Accountants (UK). He is also certified as a Sustainability Practitioner, Sustainability Assurance Practitioner, and a lead auditor for ISO 14001:2015 Environmental Management Systems.