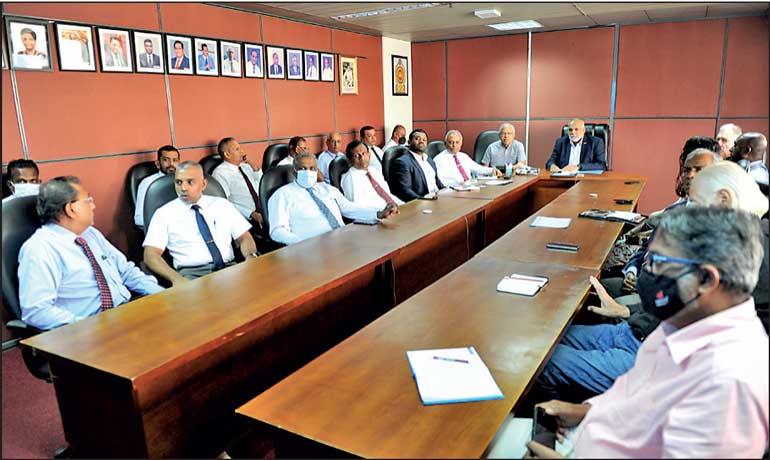 A large gathering of representatives of marine industries was present at the inaugural meeting of the Chamber of Marine Industries of Sri Lanka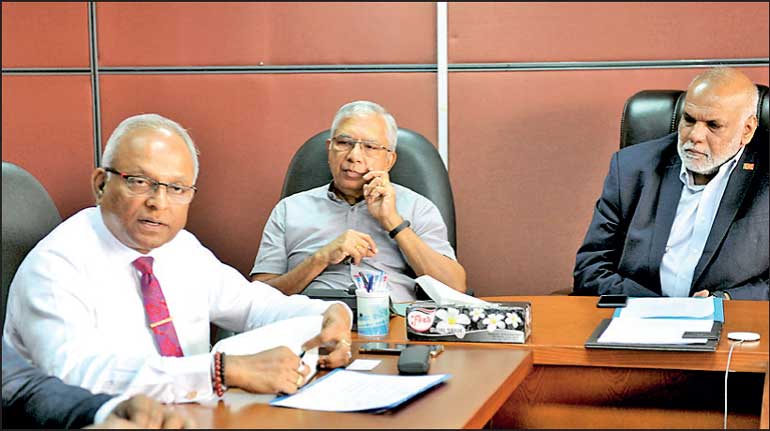 Chamber of Marine Industries of Sri Lanka Chairman Kaushal Rajapaksa (left), addressing the inaugural meeting. Looking on are Chamber of Marine Industries Secretary General Gamini Herath (centre) and EDB Chairman Suresh D. De Mel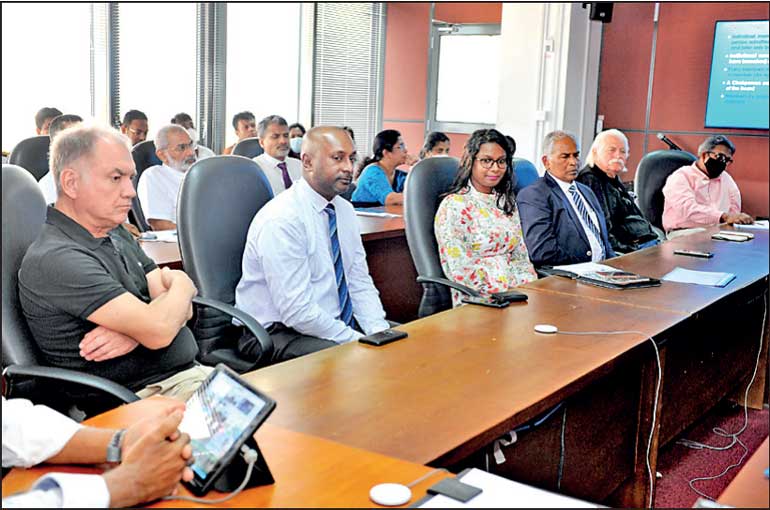 Representatives of marine industries seen at the inaugural meeting of the Chamber of Marine Industries of Sri Lanka
---
Kaushal Rajapaksa elected as first Chairman
---
The Chamber of Marine Industries of Sri Lanka was inaugurated this month with the participation of representatives of the boat and ship building, nautical tourism, chartering and marine and offshore industries.

Indhra Kaushal Rajapaksa was elected Chairman of the Chamber, with Isuru Gunatilaka as Secretary and Anjalika Perera as Treasurer. A Board of Directors representing the ship-building and ship-repairing industries, vessel operations and service providers, logistics, shipping and marine services, offshore services, certifications, chemical suppliers, supply of seafarers and Master Divers was also elected.

Outlining the objectives of the new Chamber, EDB Chairman Suresh D. De Mel expressed the view that the Chamber of Marine Industries can act on behalf of the entire industry and represent all stakeholders.

Chamber Chairman Kaushal Rajapaksa said: "The Marine Industry Sector is an emerging export sector with high potential, offering a wide variety of products and services to the international market and has been included as a focused sector in the National Export Strategy (NES) 2018-2022.

"We thank the EDB and the Boat Building Technology Improvement Institute (BTI) which initiated work for the establishment of this dedicated Marine Industry Chamber for their initiatives and encouragement."

Sea Leisure Yachting Group Ltd. Group Managing Director and Kalhari Enterprises Chairman Rajapaksa was recently elected President of The Management Club (TMC) as well. "We will be formulating an action plan for the activities of the Chamber so that it will act in close coordination with various other related industries.

"We have set up sub-committees for Offshore and International Relations; Training - Development of Quality/Technology/Digitalisation/Communication; Marine Show/Boat Show; Development of Infrastructure; and Project Financing/Financial issues, related to the marine industry."

He also said that the Chamber would be prioritising the construction of slipways for the launch of built-boats in Beruwala, Negombo and Welipatanwila.