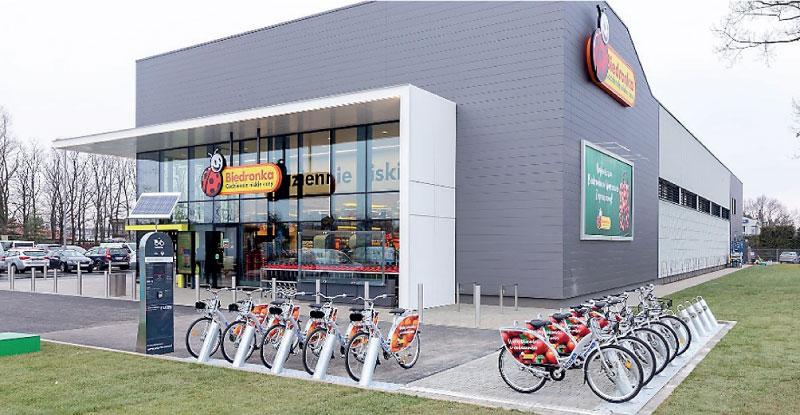 Biedronka Store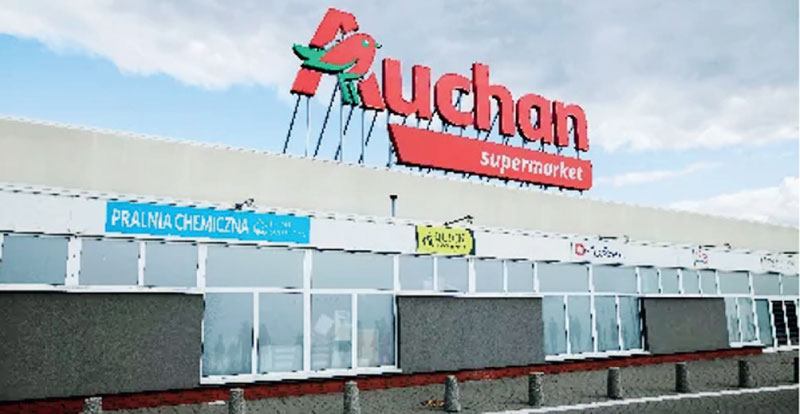 Auchan hypermarket
---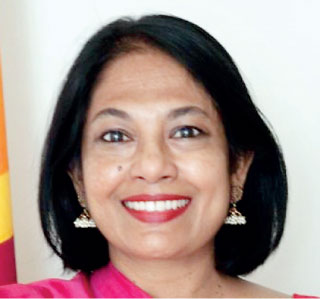 Sri Lanka Ambassador in Poland Dhammika Kumari Semasinghe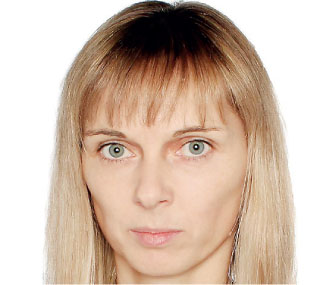 LIVEE POLSKA Sp Chief Operating Officer Magdalena Miszczak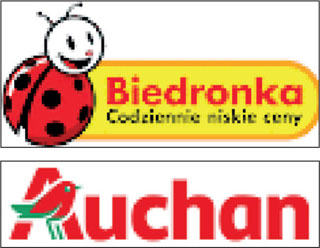 Auchan is a French multinational retail group headquartered in Croix, France, and has continued its commercial activities in Poland for over 22 years (since 1996)
---
In a significant breakthrough, Sri Lanka's tea exports to the Polish retail market will increase from 2022 onwards with the expanded supply of Ceylon tea to Poland's largest retail chains Biedronka (Ladybird) and Auchan.

Biedronka has already sourced a total of 109,699 kilos of Ceylon tea, valued at $ 754,641.12 from the new Sri Lankan export partner between February and July 2022. This is an important opportunity for further expanding the Ceylon tea footprint in the Polish retail market, while increasing the appreciation for Sri Lanka's premium tea among the largely tea-drinking Polish consumers. Tea comprised 31.60% of Sri Lanka's exports to Poland in 2020.

Biedronka sources its products mainly from Polish suppliers. However, the retail chain offers opportunities for a range of high quality consumer products from foreign suppliers to be sold at its stores. Compliance with EU quality/standards, uninterrupted delivery and the CSR (Corporate Social Responsibility) profile, are essential for Biedronka, when sourcing items from foreign buyers.

The new supplies of Ceylon tea, fully produced in Sri Lanka, will be sold under Briedronka's Lion logo branded private label, "REMSEY", at the retailer's 3,154 stores across 1,100 towns and cities in Poland. It is estimated that the sale of Ceylon tea in this supermarket chain alone, will reach at least $ 10 million by the end of 2022 and, increase to $ 15 million in 2023. At present, the worth of its private label Ceylon tea, primarily comprising Earl Grey and black tea, is around $ 4 million. With the entry of new Sri Lankan export partners, the Ceylon tea shelves in Biedronka and Auchan will be diversified with flavoured and iced tea, including regional varieties.

The sale of private label teas by the retail chains is estimated to be about 50% of the total Polish tea market, and has grown significantly given the emerging market opportunities, reasonable costs and the high profit margins it yields. Biedronka alone, as the largest retail chain, controls almost half of the Polish FMCG market. Further, as the wellness and organic market categories continue to flourish, key retailers are expanding their private label premium tea brands to appeal to sustainable and healthy lifestyles.

The Embassy of Sri Lanka in Warsaw, combining tea and tourism promotion activities, showcased an array of premium Ceylon tea, generously donated by the Empire Teas Ltd., Quest Ceylon Tea LLC and Mabroc Teas Ltd., at the November 2021 International Charity Bazaar in Warsaw. The Elpitiya Plantations PLC also joined the Sri Lanka Embassy's promotion events with tea and cinnamon gift packs. It was during the charity event that the Embassy succeeded in partnering with the Krakow based FMCG company, LIVEE POLSKA Sp., a regular supplier to Biedronka and Auchan, to seek to expand the portfolio of Ceylon tea in the supermarket chains.

The Sri Lanka Mission arranged B2B meetings for LIVEE POLSKA Sp. with the identified Sri Lankan tea companies in Cologne, Germany, during their participation at the Anuga 2021 food trade fair.

Ambassador Dhammika Kumari Semasinghe was invited to join LIVEE in the discussions and negotiations with Biedronka last year, to secure the increased and direct supply of Ceylon tea.

With the right product, and sustained promotional activities, LIVEE's goal is to double the export of Ceylon tea and other products to Poland by 2023. LIVEE will also access the Ukrainian market with smaller quantities of Ceylon tea, sourced directly from its new partners.

Discussions are already underway to source dried fruits, canned pineapples, iced teas for the two retail chains, and golden and silver tips premium Ceylon teas, etc. for luxury tea houses in Warsaw and Krakow. In the coming months, these business leads will be formalised between the Sri Lankan and Polish partners.

The successful entry of Ceylon tea into the Polish retail market, is also an important market diversification, since Sri Lanka's export partners in the European region are primarily France, Germany, Belgium, Italy, Netherlands and the UK. As the retail chains/markets are connected and aligned across Europe, value added Ceylon teas and other items, for instance, in Auchan Poland, will be offered in the Auchan stores in Hungary, Romania, Portugal, or within the EU. At present, the Central/Eastern European markets continue to remain woefully underutilised by Sri Lanka. However, Sri Lanka could be optimistic about its long-term growth prospects for a number of export products by increasing its commercial engagement with Central/Eastern Europe through Poland, the largest emerging economy in the region with a population exceeding 38 million.

The Polish tea market, estimated to be worth $ 630 million a year, is growing steadily. As the fourth largest tea market in the European region (next to Ireland, UK and Russia), Poland's yearly tea imports are around 31, 000 metric tons worth $ 120 million. Specialising in value added teas, Poland imports a bulk of its products mainly from India and Kenya.

Biedronka, owned by the Jerónimo Martins Group of Portugal, has investments valued over PLN 14 billion in Poland since 1995. The supermarket chain with 3,154 stores across the country, is the largest private employer in Poland (70,000 workforce) and sources its products mainly from Polish suppliers.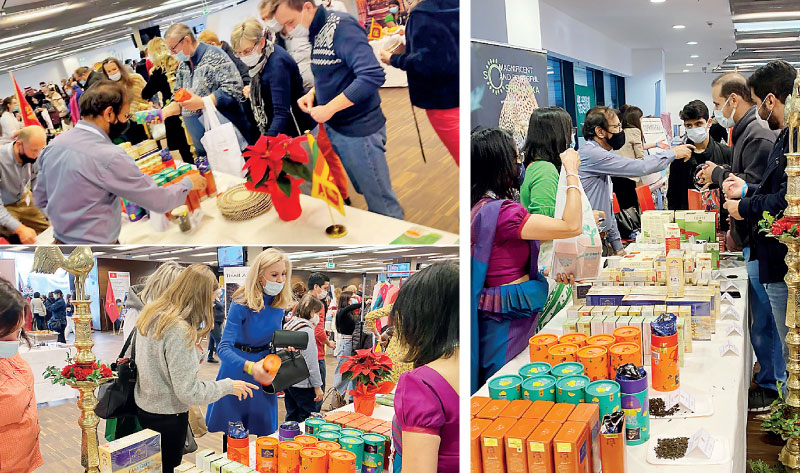 Display and sale of Ceylon Tea at the International Charity Bazaar 2021 (sales proceeds channelled to a designated Polish charity)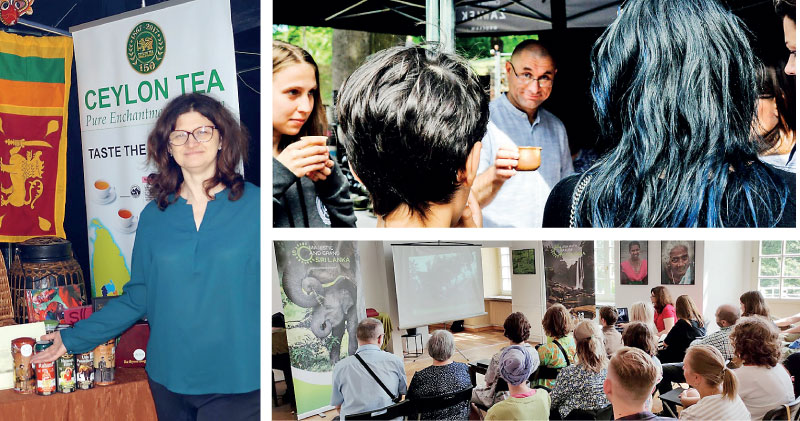 Sri Lanka tea display at the 7th edition of the Wrocław Tea Festival "Czaisz?" 2022
---