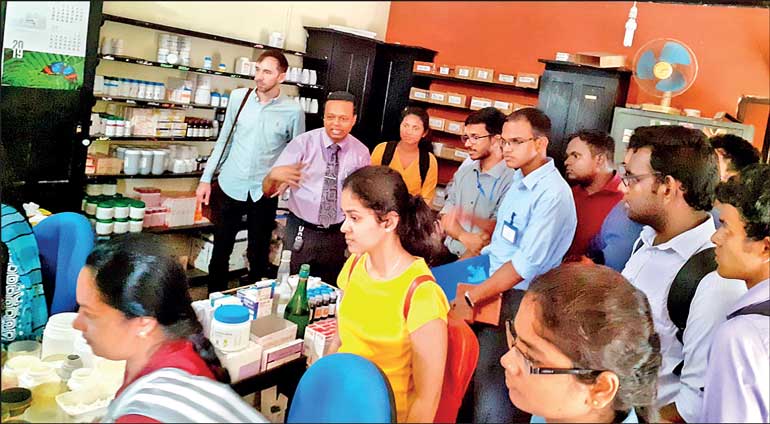 An internship for Biomedical Engineering Students at UOM, organised by CeBI in collaboration with Dompe District Hospital
---
The Centre for Biomedical Innovation (CeBI) will hold an online workshop under the theme 'Biomedical Product Development: A Sri Lankan Story' on 29 July from 8:30 a.m. to 12:30 p.m., and it is the fifth in a series of online workshops being held as part of the Moratuwa Engineering Research Conference.

Participation for the workshop is free-of-charge and is aimed at healthcare professionals, biomedical equipment suppliers, engineers and clinicians and biomedical engineering students in general.

The discussion on biomedical product development is timely and of great importance, as Sri Lanka grapples with the challenges brought on by the coronavirus pandemic. The pandemic has shed light on a fundamental issue that needs to be addressed in order to improve the country's healthcare sector. It has revealed how as a developing nation, we are greatly dependent on foreign aid and wealthier nations to provide us with vaccines, oxygen concentrators, COVID response equipment and High Dependency Unit equipment. Thus, the apparent need is for Sri Lanka to be more self-sufficient in terms of healthcare solutions.

With the dollar rising against the rupee, the pressure on the economy and the already constrained healthcare budget, the country is in dire need of a solution. At present, Sri Lanka relies almost entirely on the import of biomedical devices and healthcare solutions. This reliance on imports is certainly not owing to any lack of expertise or resources within the country, rather the lack of a biomedical innovation ecosystem that would bring collaboration and structure for multidisciplinary experts to combine efforts in manufacturing and commercialising healthcare solutions, using locally developed technologies and resources. There needs to be synergy in the fields of medicine, engineering, and business for this goal to be realised.

CeBI was established in 2017 within the University of Moratuwa (UOM) to fulfil this need of developing biomedical devices and services within the country. CeBI is the first and only multidisciplinary institution in Sri Lanka with this exclusive focus. It specialises in synergistically combining engineering, medicine, and business expertise to develop affordable healthcare solutions for Sri Lanka and the region. The centre's process includes screening suitable proofs of concepts that are received from undergraduate/postgraduate research and industry/inventor projects, and developing them through CeBI to a minimal viable product by providing business plan guidance, feasibility analyses, research capacities, project management and domain expertise, and funding through grants awarded to CeBI.

Few of the national contributions that the young centre has been working on thus far are: the development and commercialisation of a footcare solution for diabetic patients using hydrogel-based articles; development of a low-weight, low-cost spinal orthosis for the treatment of Adolescent Idiopathic Scoliosis which are aesthetic and ergonomic, to suit the climate conditions of Sri Lanka; development of external fixators which are devices used in the management of fractures and some difficult orthopaedic procedures.

Furthermore, at the beginning of 2020, when the coronavirus was first detected in Sri Lanka, CeBI began an evaluation of immediate and long-term healthcare needs that emerged with the pandemic situation and three projects within the scope of CeBI were identified. One project, which aimed to design and manufacture a special hospital bed, is near completion with support from CeBI's industrial partner for the project, East Link Engineering Company (Pvt) Ltd. The hospital bed will be ready for market following NMRA approval, and the two parties are hoping to launch the product to the market under a suitable commercial agreement. The two other projects that were identified failed to lift off the ground due to various constraints – mainly due to the constraint of a lack of awareness of the synergy and collaboration required for successfully taking a biomedical product to market. This has been the case with a few other projects; however, the centre has remained steadfast in its long-term goal of becoming South Asia's premier research and development hub for affordable and high-quality biomedical devices.

Furthering this goal and bridging the lack of awareness of the need for synergy and collaboration is a key focus of the online workshop. This workshop focuses on creating awareness on the multidisciplinary nature of combining engineering, medicine and commerce, and the essential stepwise process that needs to be followed for successful biomedical device development within Sri Lanka. This will be illustrated using Sri Lankan success stories, by the speakers, who are part of the growing CeBI community of practitioners. The workshop also highlights the challenges faced within Sri Lanka in the current context, and discusses some strategies to overcome them.

The expert panel consists of UOM Senior Lecturer – Biomedical Engineering/CeBI Director Dr. Pujitha Silva, University of Colombo Faculty of Medicine Dept., of Clinical Medicine Consultant Physician and Former Chair Professor of Medicine Prof. Saroj Jayasinghe, PIM Senior Consultant and Member of the Board of Study Dr. Travis Perera, UOM Dept., of Mechanical Engineering Visiting Consultant/MAS Innovations Tech Lead – Health and Wellness Projects/wavetech Lead – Product and Engineering Dr. Angelo Karunaratne, UOM Senior Lecturer – Biomedical Engineering/ Premium-UOM R&D Laboratory for Biomedical Technologies Director Dr. Nuwan Dayananda, East Link Group CEO Ajith Indikadulla.

Visit http://mercon.mrt.ac.lk/workshops.html to register, or write to cebi@uom.lk for more details.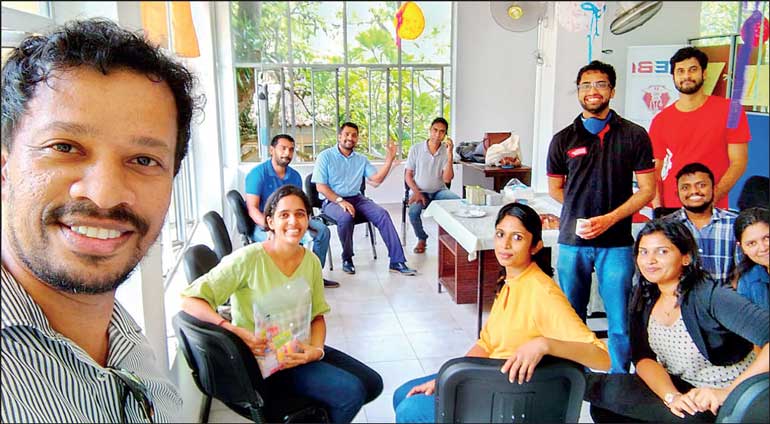 The multi-disciplinary vibrant research team at CeBI
---