---
How The Capital Maharaja Group has defied the odds for nearly a century
---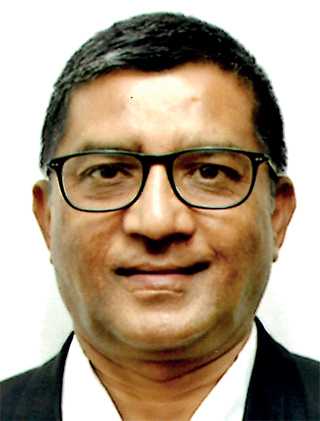 Group CEO Sunil Kanojia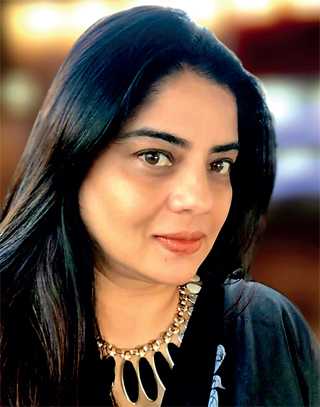 Group Director of Electronic Media Business Nedra Weerasinghe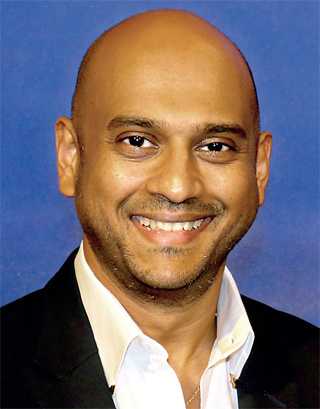 Group Director for News 1st Chevaan Daniel
---
Maharajas. The very mention of its name ignites visions of innovation, success and revolutionary business. Be it mobile telephony, media and entertainment, infrastructure development or consumer products few industries in Sri Lanka have not been transformed by this enigmatic truly Sri Lankan company. But perhaps because it is a family-owned business, its shareholders have remained low-profile and out of the limelight. This is unusual, considering that amongst the group's glittering array of shining stars is a massively influential media network. But this veil of modesty cannot understate the group's impact on Sri Lanka. Right from its inception in 1930 the fascinating Maharaja Organization, being a part of the very fabric and the culture, traditions and economic core of this nation celebrating its 90 years rechristened CMG – The Capital Maharaja Group, has been an archetypical gamechanger. They have faced the Great Depression, World War II, multiple financial recessions, the '83 riots, a 30-year civil war and a lot more. But here they are, 90 years on. Younger and hungrier than ever. The Maharaja Organization has always treated 'leadership' with the care and nurturing it needs. This has paved the way for a deep and meaningful apprenticeship across the board by the first and second generations, and now steered by the young third generation Managing Director Sashi Rajamahendran, albeit with overarching vision and exuberance of its legendary Chairman Rajendram Rajamahendran. But what makes this giant so light on its feet? The Daily FT spoke to three members of the group's Main Board for a quick recap of 90 years of spirited entrepreneurialism, bold and brave pioneering and a sneak preview of its future focus. Sunil Kanojia is the Group's CEO, Nedra Weerasinghe its Group Director of Electronic Media Business and Chevaan Daniel, Group Director for News 1st. Following are excerpts:
Q: Can you tell us about the origins of your great institution?
Sunil Kanojia: It all started with an audacity that is typical of CMG! Two friends, Sinnathamby Rajendram and Subramaniam Mahadevan, joined the American companies Dodge & Seymour and LD Seymour in 1930. When World War II broke out, the American owners decided to go back home, the two friends acquired the companies in what was probably the first management buyout in Sri Lanka. In 1951 they incorporated their own establishments, Rajendrams Ltd. and Mahadevans Ltd., making the Maharaja Building on Bankshall Street their headquarters.

Mahadevan passed away in December 1957 and Rajendram in September 1965. The businesses were passed on to the next generation, current Chairman Rajendram Rajamahendran and his brother Rajendram Maharaja. With the acquisition of AF Jones in 1967 the brothers amalgamated and established The Maharaja Organisation Ltd.

Nedra Weerasinghe: The spirit of optimism and enterprise continued with the current Chairman Rajamahendran and his brother Maharaja who forged successful joint ventures with a number of international companies. Union Carbide, Cheeseborough Ponds, Parker Inc., Sekisui Chemicals and acquired two of Sri Lanka's oldest tea export companies 1928 AF Jones Harrisons and Crossfield Ltd. The company entered the global market thereafter forging alliances with many international brands like Pepsi Cola Int, the New Zealand Dairy Board, to name a few.

Chevaan Daniel: As Sunil and Nedra have already articulated, our strength has been a focus on growth. And to do this, Rajamahendran quite frankly was audacious in his approach.

He recognised at a very critical time that successful partnerships could be fuel to the group's ambitions, and this heralded an era of some amazing JVs.

Partnerships with State-owned global giants such as Singapore Telecom and Malaysian Telecom helped us to establish South Asia's first GSM operator in Sri Lanka. Interestingly, we launched Dialog in Sri Lanka way before GSM telephony was introduced in our region or even the US.

One example of how business the 'Maharaja Way' benefitted the country and of course the group.


Q: CMG is an 'Electronic Media' mogul is Sri Lanka. How did you achieve such growth?
Nedra Weerasinghe: Given the shareholders' low profile and preference to remain private, it is the electronic media business set up in 1992, 27 years ago that gives a face to the Group with high visibility and traction.

We started with one channel and built the Network to what it is today, three TV and five FM Radio stations broadcasting in three languages reaching all segments of society. Yes, we did revolutionise the media landscape when we entered the business in 1992. Being recognised as leaders and trailblazers in the field who do things differently, the journey has not always been an easy one.

The success of our media brands is not only the innovative programming and world-class productions done at our very own production facility Stein Studios with state-of-the-art facilities and equipment, but also that we make every effort to "know our audiences" and then "grow our audiences" across multiple platforms. They are at the heart of what we do. Combine that with a team of passionate employees who work with purpose and you have a winning formula. We are known as "The Peoples Network" as we are part of their lives.

Our media hub has expanded to many complimentary verticals. M Entertainment is Sri Lanka's largest music rights management and distribution company of original content catalogs. We also produce and distribute theatrical films. In the emerging digital business our latest addition is KIKI a disruptive audio and video service which enables the consumption of content through diverse platforms.

Chevaan Daniel: Let me talk a little about News 1st which was founded by the Chairman and continues to be run directly by him.

News itself is ubiquitous. But what makes News 1st unique is its underlying philosophy of 'Action out of Truth'; this is not just a value-system but is backed by proven action over many decades. The other key difference is our people. We attract people who want to serve our nation by dealing in the truth. We are undoubtably the nation's largest news network. But that's not all. News 1st is also the nucleus of the 'Gammadda Movement', which has revolutionised rural development in Sri Lanka over the past 10 years.

I recall the Chairman challenging the news team one day to 'take the news to the village'. He asked us to listen to the people and understand their problems. From that mandate Gammadda, was conceptualised.

Today, Gammadda has been recognised globally including by the UN as a 'flagship rural humanitarian movement' and is loved and trusted amongst all Sri Lankan communities. Gammadda has been cited as a case-study by some of the world's top universities including Oxford and Brown and has an ongoing partnership with The Clinton School of Public Service.

The University of Peradeniya, in particular its Vice Chancellor Prof. Upul Dissanayake and Prof. Tilak Bandara, have been invaluable partners on this journey. Together, we have worked tirelessly to uncover the facts and then act on them. Other initiatives such as Sahana-Yathra Disaster Preparedness, Relief, Search and Rescue, The V-Force Volunteer Movement, The Nagitimu Sri Lanka Initiative and the Sri Lankan Lead at the Bali Process Global Movement against Modern Day Slavery, are all focused on making lives better, and one man's vision to search for the truth and then take action.


Q: What is the DNA of the CMG?
Sunil Kanojia: We achieved what we have and not only survived but succeeded consistently for 90 years amidst challenges is no easy feat.

I attribute our success to the people within who work like family members. Diverse business portfolio, employees nurture and care, products branding, maximising customer value, and by remaining ahead of others by using latest technology and early mover advantage: make the DNA of the Group and the Maharaja DNA is unique in many ways.

Everyone in the Group can reach out to our Chairman who continues to be hands-on, empowering and caring. This has ensured outstanding loyalty on the part of the employees. The Maharaja Group has multiple cases of staff who have joined as sales representatives and ended up as Group Directors in the main Board. For example, my colleagues Chevaan Daniel joined as part-time typist at Yes FM News in 1997 whilst Group Directors such as Shan Weerasekera and Anil De Silva are two other examples.

The Group also provides opportunities to people to move around horizontally across multiple businesses while simultaneously moving up. Lakshmi Jayasinghe and Kirubha Kumara Kulasingham who also are on our main Board, achieved it by almost having moved around in all major businesses. For several people, experience within Capital Maharaja Group, provides exposure, no less than what you get in any top international university. We also have a Fast Track Future Leader's Development Program, where bright young executives are identified at very early stage and put on in-house accelerated learning development process (ALDP).

Chevaan Daniel: Most companies will talk about excellence in leadership, empowerment of staff, etc. And that's great. But I believe we have something more than a sharp mind and an indomitable spirit. We operate out of an audacious mindset powered by the passion of the human heart. This sets us apart.

Nedra Weerasinghe: Public service is an integral part of the Group's DNA rallying resources within and along with like-minded partners over the years in the wake of droughts, floods, the Tsunami and other such natural disasters. Giving opportunities to young people with talent and capabilities within and outside the organisation through not only various socially responsible initiatives but also many of our TV and radio programs remains a high priority.


Q: What is the focus in the future?
Sunil Kanojia: From a business perspective, considering that Sri Lanka is a small country with population of 21 million, the Capital Maharaja Group philosophy is to touch their lives in many meaningful ways, hence we needed to have sufficient vertical depth in each business, simultaneously with very diverse business portfolio horizontally. Though we are more seen as a media company due to sheer power of influence it has on the populace, industrial segment contributes 50% to our business, 30% from the consumer hub, tea and services with 20% coming in from media. Our brands like Eva, Slon, Rebecca Lee, Black Knight, Safe Guard, Sirasa, Shakthi, News 1st, Yes FM and Kevilton are not just household names in Sri Lankan market but carry pole position in the market.

The Group has a significant manufacturing base across all our product categories and very judiciously followed the philosophy to produce indigenously, matching international standards, so that the products not only substitute importation but are also ready to be exported overseas.

This focus has ensured continuous investments in manufacturing, technology and branding to be world-class. Under the present circumstances, when the country is facing severe foreign exchange crisis, the Group has gone ahead with a huge outlay of projects focused towards indigenous manufacturing, automation and driving operational efficiencies for export competitiveness.

We are poised for tectonic shifts in our growth strategy to pursue organic and inorganic opportunities aggressively, with the aim to double our size every five years and celebrate our centenary in 2030 with four times the current. Going forward the Group will step up exports to Europe and South east Asia and with further diversification to sectors in large ticket size sectors, which has greater future promise including cables, steel, porcelain, ceramic in industrial segment and the consumer biz hub, head to toe body care and home care range will be expanded, while in media, entertainment and information will be disseminated through multiple platforms with user experience to the world-class.

Nedra Weerasinghe: The scope in the digital space is growing much wider. The role of digital technology is shifting from driving marginal efficiency to being a catalyst of innovation and disruption. Understanding this opportunity, we have set up several digital initiatives.

We have Kiki, Sambole and Bellboy which are designed to reach new markets in changing consumer habits and business processes optimising the increased shift to digital.

Chevaan Daniel: We have also entered the travel and leisure segment launching Fox Resorts whose portfolio includes luxury boutique hotels in Jaffna and Kandy. Fox Resorts is currently designing and developing ideas for a 'glamping' hotel, a tea heritage hotel, a city hotel and more. We know that tourism is going to be a mainstay in our economy but just like we have done to so many industries, we will revolutionise travel and tourism.


Q: 90 years is quite a journey. What will take you above and beyond your legacy?
Sunil Kanojia: We stand by the Group's motto of 'Courage to be different' that we emphasised over the years. The sheer resilience and when needed the defiance or the never say die attitude has ensured the Maharaja Group's success. The spirit has been exemplary and exhibited very recently during the COVID-impacted time, when we were up and moving on the streets providing essential services and products like sanitiser, masks, sanitary napkins and most essential, the news as: informative and most relevant.

Chevaan Daniel: Nassim Nicholas Taleb in his Global Bestseller 'Anti-fragile' describes a certain kind of spirit that is needed to survive and thrive in an unforgiving, competitive environment. According to Taleb, if you don't anticipate change you will not survive. That much is obvious. But it isn't good enough to simply 'survive change' like a 'Phoenix'. One had to be 'hydra' and 'grow', each time you are faced with insurmountable odds.

That is how I can best describe this organisation; a company that grows not 'despite', but perhaps 'because', of rapid change. That is the Maharaja spirit.

Nedra Weerasinghe: Our Maharaja spirit is one of resilience. To go where no one else has been. To align ourselves to adapt fast! This is the visionary leadership of the Chairman Rajamahendran and filters down to Managing Director Sashi and the rest of us. We are a people centric organisation. Any employee will tell you our Chairman always prefers to see the best in people and give them opportunities that in turn has created a highly energetic motivated loyal workforce which is our most valuable asset. We have faced many tough situations but it is the tough ones that have taught us best. We have not looked at our business from any pre-conceived model. Instead what we have are home grown success stories. That is why we will remain a truly Sri Lankan company that is built on a strong foundation and excited to face the future. This is what will take us to our century a hundred years for the Capital Maharaja Group (CMG).