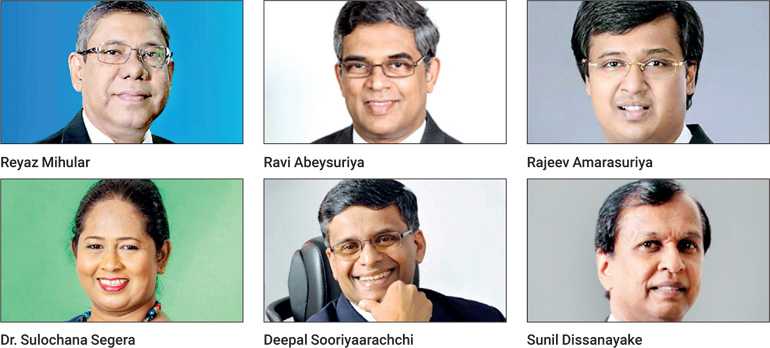 ---

For the third consecutive year, the Chartered Institute of Management Accountants (CIMA), the International Chamber of Commerce Sri Lanka (ICCSL) and the Daily FT have launched Sri Lanka's Most Admired Companies Awards 2020.

Recognised as being the only one of its kind in Sri Lanka, these awards are for companies that are a cut above the rest in terms of not just their financial performance but also on the value they create in a sustainable and ethical way for their employees, customers, investors, and the community.

KPMG Sri Lanka has come on board as the Assurance Partner of the Awards.

"KPMG is proud to partner with ICCSL and CIMA for the third consecutive year for the prestigious Most Admired Company Awards. This award takes in to account the overall performance of an organisation giving fair weightage to both quantitative and qualitative factors. KPMG is proud to be the 'Assurance Partner' playing the vital role of providing assurance in the process followed for the extracting, evaluating and verification of data to the panel of judges.

"KPMG congratulates ICCSL and CIMA and the other partners for organising the Most Admired Company Awards in this challenging year which indeed would be a stimulation for companies who are excelling through these trying times by adapting to the new norm," said KPMG in Sri Lanka Managing Partner and KPMG's Middle East and South Asia (MESA) Regional Cluster Chairman Reyaz Mihular.
Panel of Judges
The Panel of Judges for the Awards consist of esteemed and well-established professionals in Sri Lanka and is chaired by Ravi Abeysuriya, FCMA, MBA, CGMA, CFA.

Ravi Abeysuriya is an Independent Non-Executive Director of Seylan Bank PLC, HNB Assurance PLC and Bio Foods Ltd. and Director/CEO of the Candor Group. He is also the Advocacy Chair and Board Director of CFA Society Sri Lanka, Council Member of Sri Lanka Institute of Directors and Co-Chair of the National Agenda Committee, Ceylon Chamber of Commerce. He is a Fellow Member of the Chartered Institute of Management Accountants, UK, a Chartered Global Management Accountant, and a Chartered Financial Analyst and has an MBA from Monash University, Australia.

Rajeev Amarasuriya is an Attorney-at-Law of the Supreme Court of Sri Lanka, a Fellow Member of the Chartered Institute of Management Accountants (CIMA UK) and a Chartered Global Management Accountant (CGMA). He is also an Alumnus of the Harvard Kennedy School, Executive Education. He is the Secretary of the Bar Association of Sri Lanka, a Member of the Incorporated Council of Legal Education of Sri Lanka, a Board Member of the Sri Lanka Accounting Standards and Monitoring Board and a Member of the Standing Committee on Legal Studies of the University Grants Commission. He is presently the President of the Alumni Association of the University of Colombo.

Varuni Amunugama Fernando is the Co-founder and Joint Managing Director of Triad Ltd., the leading communications company in Sri Lanka. She is also a Director of Derana and Citrus Leisure PLC, the chain of hotels. These companies are a part of a dynamic and youthful conglomerate with 22 companies including George Steuart & Company Ltd, Sri Lanka's oldest mercantile establishment. Her stamp on corporate Sri Lanka is accentuated by her belief that 'Sri Lanka Can', which has been the driving principle behind the Group's strategic ventures. Varuni read for her LLB at the Faculty of Law, University of Colombo and is an Attorney-at-Law by profession.

Malith Gunasekara is an Independent Information Communication Technology, Digital Financial Services, e-Health and FinTech Advisor, providing specialized advisory services to facilitate technology innovations in developing and developed countries. He has over 30 years of experience, working for clients in 40+ countries. He is a Professional Member of the British Computer Society (by Royal Charter), UK and a former Secretary of the Computer Society of Sri Lanka. A Co-Founder/Director – Technology and Marketing Strategist for a Canadian based digital health company, he was also the Advisor – Consulting for Deloitte India (Feb 2018-Feb 2020) responsible for setting up of the Consulting practice in Sri Lanka, which included business and brand development.

Winner of the 'Business Woman of the Year Sri Lanka 2020' awarded by The Global Banking & Finance Awards UK, Dr. Sulochana Sigera, is one of Sri Lanka's top social entrepreneurs, trainers and motivational speakers with over 24 years of experience. She is the Chairperson of the global brand Women in Management (WIM). The umbrella brand is mother to projects like 'Professional Career Woman Awards' and the 'WIM Single Mother' which has been instrumental in changing the national mindset towards recognising, celebrating and motivating female entrepreneurship. A certified Personality Development Trainer in Asia, Dr. Segera is also the Managing Director of the Institute of Women in Management, Brand Owner of Plain-T with Sulo and Top 50 Professional & Career Women Awards.

Deepal Sooriyaarachchi is a Fellow of the Chartered Institute of Marketing UK and holds an MBA from the University of Sri Jayewardenepura and an Accredited Master Coach and a Master Mentor. A renowned management consultant, speaker trainer and an author, he was previously the Managing Director of AVIVANDB Insurance PLC (now known as AIA Insurance). He has extensive management training and exposure locally and overseas including at National University of Singapore, Asian Institute of Management and Stanford Business School, USA. He serves as a Non-Executive Independent Director of a number of leading corporates. He is a consulting partner of Results Based Leadership Institute USA and is also a Past President of the Sri Lanka Institute of Marketing, and a Past Commissioner of Sri Lanka Inventors Commission.

Winner of Lifetime Achievement Gold Award and Honorary Membership of the Chartered Institute of Personnel Management (Sri Lanka), Sunil Dissanayake, is the Director/Chief Executive of the BMICH. Professionally qualified in both hotel management and human resources management and development, he counts 45 years work experience and has received his executive education from the National University of Singapore, Indian School of Business, Hyderabad, India and South Devon Technical College, Devon, UK. He was the President of the Ceylon Hotel School Graduates Association as well as the Chairman of the Sri Lanka Institute of Tourism and Hotel Management and is currently a Board Member of Sri Lanka Institute of Tourism and Hotel Management and Sri Lanka Conventions Bureau.

Dissanayake was previously the Director/General Manager of The Kingsbury, prior to which he held several senior management positions in large private and public sector entities in Sri Lanka and abroad in human resources management and previously in hotel management at Jetwing Hotels, Ceylon Hotels Corporation, Ceylon Hotel school (SLITHM) John Keels Holdings, Galadari Meridien Hotel (Galadari Hotel), Ramada Hotel Dubai, Citibank Gulf (Based in Dubai) Carson Cumberbatch Plc, SriLankan Airlines Ltd., HSBC Global Resourcing and Hayleys Group. He has had management exposure in multiple sectors such as hospitality, banking/ financial services, manufacturing, leisure, consumer and real estate. Has also held significant honorary and advisory positions in human resources and the hotel industry.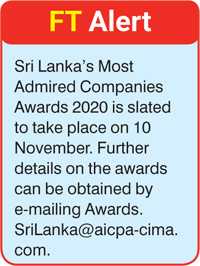 Dr. Cabral is a President's Counsel in Sri Lanka with 32 years of experience in the field of Company Law, Intellectual Property Law, Commercial Law, Securities Laws, International Trade Law and Commercial Arbitration. As a President's Counsel for 15 years, he commands an extensive practice in the Commercial High Courts and the Supreme Courts of Sri Lanka. He holds a doctorate in Corporate Law from the University of Canberra, Australia and is a Sitting member of the International Chamber of Commerce (ICC) International Court of Arbitration in Paris and a Representative Member of the Federation of Integrated Conflict Management (FICM) as well as a Representative Member of the International Commercial Disputes Tribunal (ICDT). He is a member of the Law Commission of Sri Lanka, a member of the Board of Investment (BOI) of Sri Lanka, a member of the Intellectual Property Advisory Commission of Sri Lanka, a member of the UGC Standing Committee on Legal Matters and also holds numerous other Board Directorships as well. He is also the Chairman of Tokyo Cement Company (Lanka) PLC.

Santosh Menon is in the marketing communications business. He has managed clients and brands in India, Indonesia and Sri Lanka. He has been with advertising multinationals such as Leo Burnett, JWT, Contract and FCB in India, FCB in Indonesia and BBDO in Sri Lanka. He has experience with varied regional and multinational clients such as P & G, Fonterra, Bayer, Reckitt Benkeiser, Wipro, Godrej and Marico. In Sri Lanka he writes a regular column with the Daily FT on marketing communications. He is a member of several prestigious bodies such as AMCHAM, Ceylon Chamber of Commerce, Sri Lanka Institute of Directors and International Chamber of Commerce. His agency Kaleidoscope manages several brands such as Lankasoy, Richlife, Protekt, Good Knight, Set Wet, HNB credit cards, Parachute and Ultra Tech Cement, etc.

The awards ceremony is slated to take place on 10 November. Further details on the awards can be obtained by e-mailing [email protected].