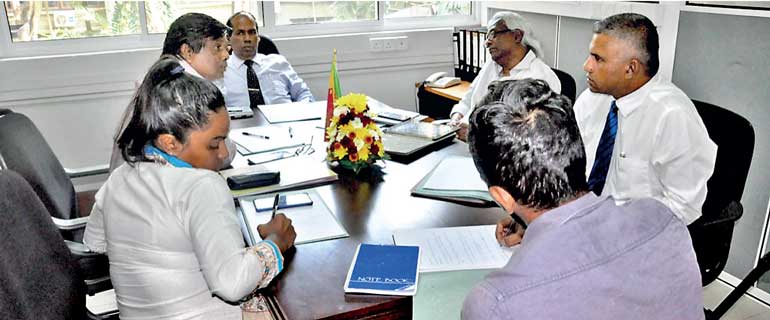 Focus: Coastal Fisheries and Marine tourism
Ministry of Fisheries and Aquatic Resources Development think-tank 'CEYNORA-SL' will focus on fishery development and marine tourism in its first phase of research. The Centre for Ocean Resources Analysis Sri Lanka (CENORA-SL) is the brain child of State Minister of Fisheries Dulip Wedaarachchi. This outlook for the future of Sri Lanka's fisheries emerged at the first session planning by CENORA-SL, after the Minister appointed its Executive Members last Friday.

CENORA-SL seeks to combine all major stakeholders involved in exploiting coastal and oceanic resources such as harvesting living and non-living resources; in addition to carrying out research programs and surveys for the betterment of the fisheries industry.

Blessed with an Exclusive Economic Zone of 510,000 sq kilometres, the opportunities for Sri Lanka in ocean resources are vast, with major sectors such as fishery, mariculture, marine tourism, minerals, oil and gas, renewable energy, co2 accumulation, goods and passenger transportation etc. CENORA-SL hopes identify and promote key sectors in marine tourism to be developed by the private sector and the Government while simultaneously creating a welcome environment for FDIs.

Likewise, the exploitation maritime resources are yet to reach its full potential in Sri Lanka. While a few ventures have been established, sustainable projects such as aqua culture and marine farming will greatly help the island in the export sector. CEYNORA-SL will be researching similar sustainable marine and coastal projects.

Additionally, the Think-tank will be reaching out to the grassroots level of the fisheries sector, by meeting with fisherman and fishing communities, not only to address their grievances but also to assess the psychological health of fishing communities, in areas such as education, social, work environment; and to formulate a mechanism to offer psychological support and assistance.