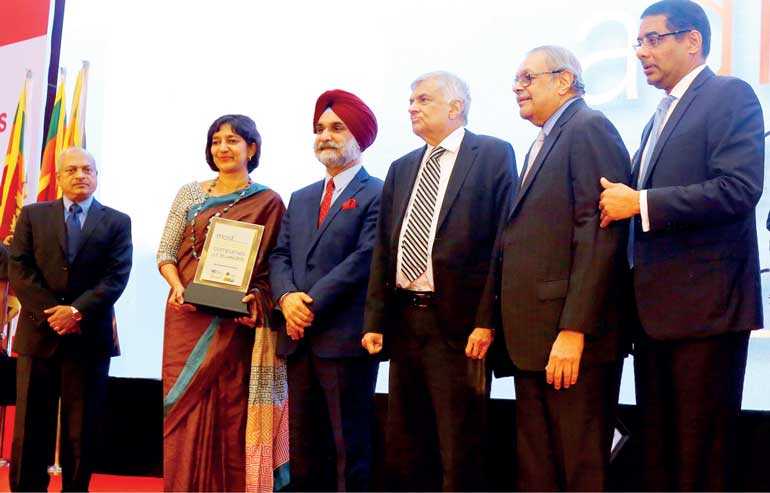 The CBL Group was named among the Top 10 Most Admired Companies in Sri Lanka. This award recognised 10 exceptional organisations that were outstanding in terms of not just their financial performance but also on the value they create for their shareholders, customers, employees and the general community, and have proved their mettle with consistency, significant and sustainable growth, resulting in excellent business performance.
As a group of companies that is home to some of the best-loved brands of the nation, such as Munchee, Ritzbury, Revello, Tiara, Samaposha, Lankasoy, Sera and Nutriline, the CBL Group has always been closely connected to its consumers and local communities. Since its beginnings in 1968, Ceylon Biscuits has always had its focus on creating enriching moments for people and building on its strong core values of caring, quality, innovation and integrity. The group and its brands continue to enhance livelihoods and help communities grow.
"We always strive to inculcate a corporate culture of caring firmly embedded in our core values. This means that we aim to conduct our operations in a way that benefits all our stakeholders, our communities and the environment. This focus on business that is more than business, has resulted in the success of the group. We are honoured to be placed among the top 10 Most Admired Companies of Sri Lanka and this is yet another testimony to our commitment to our core values," said CBL Group Managing Director Shea Wickramasingha. The Most Admired Companies of Sri Lanka were announced at a glamourous awards ceremony held at the BMICH on 25 September organised by the International Chamber of Commerce, Sri Lanka (ICCSL) together with the Chartered Institute of Management Accountants (CIMA) Sri Lanka. The event was graced by Prime Minister Ranil Wickremesinghe as the Chief Guest, with the High Commissioner of India to Sri Lanka Taranjit Singh Sandhu and several other distinguished invitees.