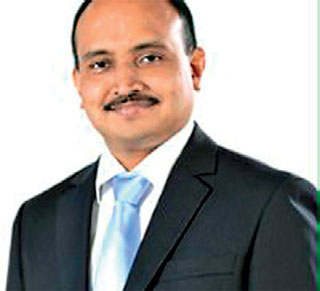 Thamotharampillai Sanakan
---
Brown and Company Plc has announced the appointment of a new CEO in Thamotharampillai Sanakan with effect from 10 January.

Sanakan joined Browns Group in 2013 as the Chief Financial officer and was tasked with an additional role of leading the operations in 2020 as the COO.

He counts for over 20 years of experience where he held many senior management positions in multiple industries such as Financial Services, Trading, Export, Manufacturing, Healthcare, Commodities and Consumer.

Presently he serves as the COO/CFO of the Browns Group of Companies. Driving the Group towards new revenue streams with multifaceted local and regional expansions while maintaining sustainable growth in a challenging environment has been a key factor for Sanakan.

He previously held the position of Chief Operating Officer at LOLC Securities Ltd in the LOLC Group.

He excels in the areas of digital transformation, change management, new business start-ups, business process re-engineering, project management and strategic business management. He also serves in the boards of Commercial Leasing & Finance PLC, LOLC Development Finance PLC, Associated Battery Manufacturers (Ceylon) Ltd., BI Holdings (Pvt) Ltd and several other group companies. He is also the Audit Committee Chairman for LOLC Development Finance PLC. He is an Associate Member of Chartered Institute of Management Accountants of UK and Chartered Global Management Accountants of USA.