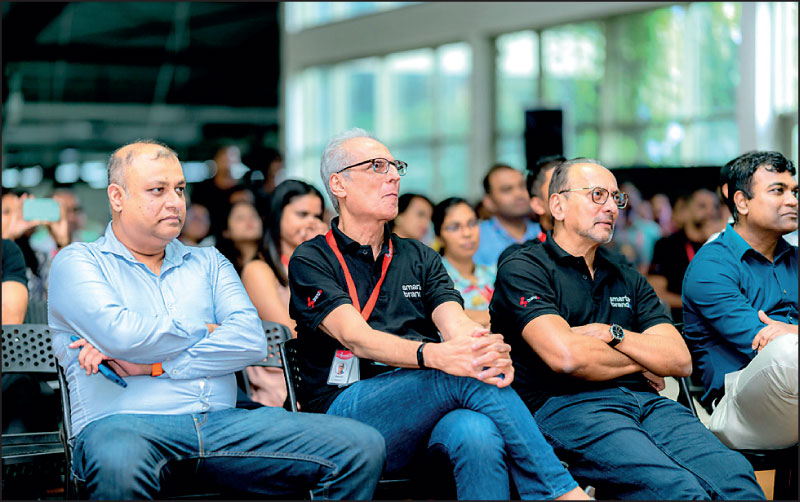 Stepping into the next frontier of innovation, Brandix is one of the first Sri Lankan companies to come on board with Copilot for Microsoft 365, the company's cutting-edge Artificial Intelligence (AI) assistance feature.

Sharing a vision of the transformative power of AI, Group CEO Ashroff Omar said: "The world we live in is progressing at a pace where soon we may scarcely recognise the past. AI will completely redefine how we work. Copilot is a revolutionary feature that will free us from routine tasks and pave the way for genuine innovation. It enables us to remain curious, consistently evaluate our contributions, and infuse our daily tasks with passion, ensuring we move with intent and purpose."

Last week, Brandix, conducted its inaugural Copilot AI training programme strengthening its foray into the sphere of artificial intelligence. Built on OpenAI's GPT4 through Microsoft Azure OpenAI Service, Copilot for Microsoft 365 is set to redefine how industries operate and become one of the most powerful productivity tools on the planet.

Brandix Chief Operating Officer of Digital Services Oshada Senanayake said: "Brandix has constantly sat at the forefront of driving innovation in the apparel industry, adopting nascent technologies to boost productivity across all functions. Our latest association with Microsoft is another feather on our cap that will disrupt conventional practices in the apparel industry. It will also infuse a lot of fun and efficiency to how we work."

Brandix has spearheaded inspiration and growth in Sri Lanka's apparel industry over the past five decades and was also the first Sri Lankan company to work with the software company during the deployment of Microsoft Enterprise in the early 2000s. Brandix has placed digitalisation at helm of its transformation journey and will redefine its competitive advantage and progressive working culture based on adopting AI across the value chain. Adopting this cutting-edge technology is a part of the company's digital transformation journey with a vision of a 'Smarter Brandix'.

Copilot for Microsoft 365 is the latest evolution from the global technology company, and it helps users optimise their time and energy. Copilot is now available for enterprises.