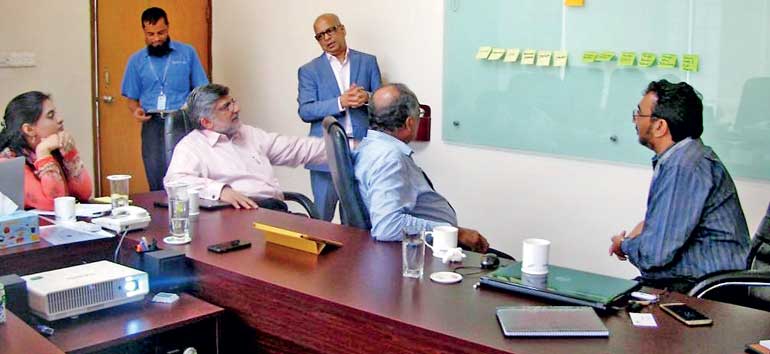 The Rahimafrooz Group, one of Bangladesh's top business groups, has retained MTI's advisory services to work along and outline strategic initiatives to ensure overall organisational operational excellence.

The purpose of this consulting initiative was to interact with RDL's top management and senior management, going to the level of doers to understand and appreciate the modus operandi in greater detail. This in turn enabled MTI to review and critically analyse the current processes, structure and systems of RDL with respect to the current and future strategic direction for RDL and accordingly design and recommend efficiencies and improvements to transform RDL into a vibrant organisation with performance and operational excellence at all levels.

A cross-border MTI team of consultants and analysts has worked for this project to make it happen headed by MTIs Bahrain-based CEO Hilmy Cader, who was in Dhaka to launch MTI''s recommendation to the top management of RDL and the Board of Directors.

RDL Chairman Mohamed Ismail said: "We have greatly benefited from our engagement with MTI Consulting. Their recommendations have helped us in the organisational restructuring required to achieve operational excellence.

"MTI's experience working with the RDL team was a unique one and has been a great learning experience for MTI as well," said MTI's CEO Hilmy Cader.

Rahimafrooz Distribution Ltd. (RDL) is a leading automotive aftermarket product marketing company involved mainly in the sales and distribution of tyres, batteries, lubricants, inverters and electronics products dealing with some top global and local brands like Dunlop, Apollo, Lucas, Castrol, Hager (Electrical and Accessories - E&A) and Rahimafrooz Instant Power Supply (IPS).

RDL has 10 retail outlets to ensure a direct contact and reach with its end consumers and also the distribution company has a total employee base of over 500 management and non-management employees who are the powerhouse for the overall functioning of RDL.

MTI Consulting is a fast-growing international consultancy which, over a span of 20 years, has utilised its well-acclaimed solutions to meet client challenges across diverse industries and has completed over 630 projects in 43 countries spanning five continents.

MTI Consulting started its operations in Bangladesh in 2005 and over a span of 12 years has successfully worked and developed bottom-line-driven solutions for clients such as Gemcon Group, Renata, Beximco, Kazi Farms Group, Coopers, Concord, Meena Bazaar, North South University, Ejab Group and Save the Children to name a few. Among global companies that have used MTI's consulting solutions are Limoneira, Tata, DuPont, Fonterra, Standard Chartered, American Express, Triumph, ICI Paints, Vodafone and the Inter-Continental along with numerous others in an increasingly growing list.