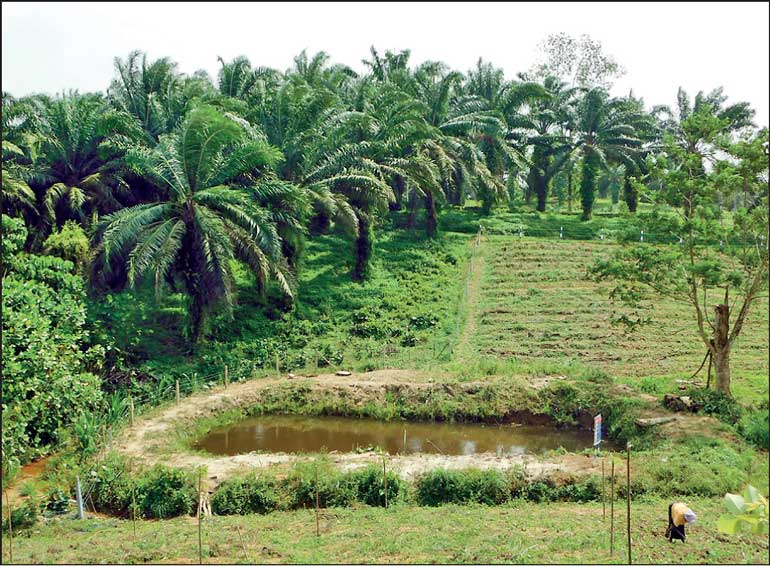 ---
In the backdrop of the support being provided by the Government of India to Sri Lanka, the Asian Palm Oil Alliance (APOA) led by India's Solvent Extractors Association (SEA) – the premier association of the vegetable oil industry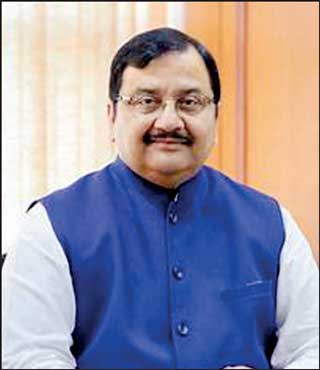 Solvent Extractor's Association India President Atul Chaturvedi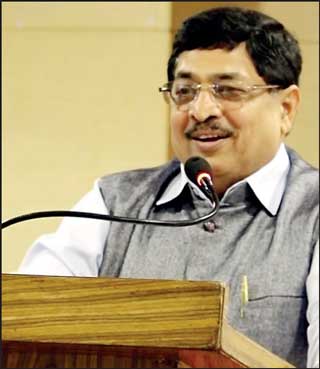 Solvent Extractor's Association India Executive Director Dr. B.V. Mehta

and trade in India – has written to Sri Lanka Prime Minister Ranil Wickremesinghe and other senior ministers and officials, offering support to the oil palm industry to achieve its fullest potential for the benefit of Sri Lanka's ailing economy.

The following is the full letter addressed to the Prime Minister from the APOA.

SEA of India along with other Asian countries has formed "The Asian Palm Oil Alliance (APOA)" with headquarters at SEA India and would like to bring to your kind notice our views and appeal for continuation of Oil Palm plantation in Sri Lanka.

The Asian Palm Oil Alliance (APOA) is a not-for-profit collective of Asian companies and industry organisations operating in palm oil production and/or refining, chaired by the Solvent Extractors Association of India. APOA is concerned about the acute shortage of cooking oil in our neighbouring country of Sri Lanka.

The COVID crisis and the Russia-Ukraine war have severely disrupted the vegetable oil supply chains. The Indonesian ban on palm oil exports may further reduce vegetable oil availability, accessibility, and affordability. The disruption in vegetable oil supply chains requires a common coordinated approach for the vegetable oil industry associations of the region.

We believe palm oil can emerge as a strategic commodity for Sri Lanka. Sri Lankans use palm oil in almost every aspect of life: from toothpaste to shampoo to soap to lipstick to confectionary to bakery products – palm oil is an integral component. It is in 50% of all consumer products and plays a central role in a slew of industrial applications. There is no realistic alternative for palm oil for most of the applications and countries. Over the last decade in Sri Lanka, edible oil consumption has been growing at a CAGR of 3%. At present, local consumption is around 264,000 MT, from which only about 20% is produced locally. Expanding in coconut from the present 40,000 MT to meet the shortfall is neither economically viable nor technically feasible. Presently, Sri Lankan oil palm cultivation covers approximately 12,000 Ha, less than 1% of the total agricultural land in the country.

Globally, the smallholders are emerging as the leading producers of oil palm. However, the Sri Lankan palm oil sector has only minor smallholder participation. Only a few non-RPC (Regional Plantation Companies) entities are presently operational in oil palm plantations and established in the same regions where major RPCs operate. However, we understood at the recently concluded "Myths and Truths of Oil Palm" publication launch in Colombo, that there are more than 2,000 smallholders interested in starting oil palm cultivation in Sri Lanka.

We want to share that SEA, along with partners like Solidaridad and the Indian Institute of Oil Palm Research (IIOPR), is actively promoting the adoption of palm oil by Indian smallholders under National Mission on Edible Oil -Oil Palm (NMEO-OP) as a model for self-reliance on edible oils as envisaged by our honourable Prime Minister Sri Narendra Modi.

We are happy to share more information on our experiences with NMEO-OP in India to support Sri Lanka to be self-reliant on vegetable oil production as well. It could save the Sri Lankan exchequer millions of dollars of import bills.

Expansion of oil palm would also help improve the achievement of Sustainable Development Goals (SDGs). In Indonesia and Malaysia, numerous studies showed that oil palm cultivation contributes to income gains, capital accumulation, and higher expenditures on food, health, education, and durable consumer goods in smallholder farm households (Alwarritzi et al. 2016).

A study in Ghana showed that oil palm farmers have higher incomes and suffer less from multidimensional poverty than other farmers (Ahmed et al. 2019). Palm oil can play a similar role in Sri Lanka while using much lesser land and water and offering a much better financial return to a farmer.

Our partners, Solidaridad, has released the "Myths and Truths of Oil Palm," a research-based scientific study that provides information and assessments on palm oil through an in-depth literature review on research findings by over 15 leading scientists from top universities and research institutions across Indonesia, Malaysia, India and Sri Lanka. Claims that oil palm plantations in Sri Lanka led to widespread deforestation and damage to ecosystems are not supported by rigorous and open scientific research. It counters the myths and untruths spread by various entities on social media with hidden agendas. We believe if the existing plantations have to be uprooted and the trees destroyed, this will mean an unprecedented waste of capital, which will not be easy to replace.

In this context, we sincerely hope the Sri Lankan Government will review its decision to ban oil palm cultivation and allow increased production of oil palm in the country. SEA and its partner Solidaridad are willing to support our partner Sri Lanka Palm Oil Industry Association (POIA) and other stakeholders, through the following means.

1. We are prepared to encourage and facilitate collaboration between Sri Lankan and Indian research institutes to develop basic, strategic and applied research on genetic resource management, crop improvement, and production technologies to enhance oil palm productivity. It will help provide scientific support for the growth of oil palm production in Sri Lanka

2. We are willing to share our experiences and assist the Sri Lankan Government in designing a palm oil mission with a vision of producing 250,000 MT of palm oil in the country to achieve self-sufficiency in vegetable oils and reduce the outflow of foreign exchange. This will also pave the way for export-oriented value addition of coconut products and bring in more foreign exchange to the country

3. We offer our support to Sri Lanka to devise its own sustainability framework, which is inclusive and considers the concerns of the local people. The palm oil production could be certified locally against the national sustainability standard. We strongly believe that promoting sustainable production and trade in palm oil is a much more effective way than introducing a ban as an instrument of protectionism or a non-trade barrier

Oil palm contributes to 15 goals/sub-goals out of the 17 Sustainable Development Goals (SDGs). If the Government, industry and NGOs join hands to give palm oil a chance in Sri Lanka, it can create an enormous socio-economic impact.