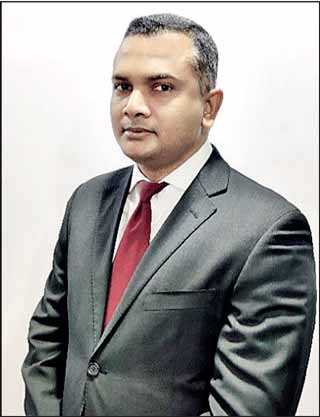 Ajantha Weerasekara
---
KPMG Sri Lanka, a member firm of the KPMG network of independent member firms, announced the appointment of W.A. Ajantha Weerasekara as a Principal of the firm with effect from 1 April.


Ajantha counts over 14 plus years of experience in financial services in Sri Lanka and abroad, and is currently leading the business, property and asset valuations and restructuring and turnaround services at KPMG Sri Lanka.

He has also successfully led a range of advisory engagements, including M&As, debt advisory, financial feasibilities, and other corporate finance related transactions.

He has experience in working as the engagement director in financial restructuring and turnaround transactions related to several large- and medium-sized corporates in Sri Lanka, which involves restructuring of financial management processes, balance sheets, negotiating with lenders on restructuring of borrowings, liquidating non-operating assets, and sourcing strategic equity investments. Ajantha has also successfully led corporate re-organisation engagements for several listed conglomerates in the country.

In addition to leading numerous valuation engagements in Sri Lanka, Ajantha also has extensive experience in valuations in other global markets, where he has carried out earnings and asset-based valuations of a number of companies across UK, Europe, China, Hong Kong, India, Malaysia, and the Middle East.

Ajantha is an alumnus of the London Business School, where he holds a Masters degree in finance. He is an Associate Member of the Chartered Institute of Management Accountants, UK (ACMA), a CFA Chartered Holder, a Professional Member of the Royal Institute of Chartered Surveyors, UK (MRICS), and also holds a B.Sc. in finance (first class) from the University of Sri Jayewardenepura, Sri Lanka.