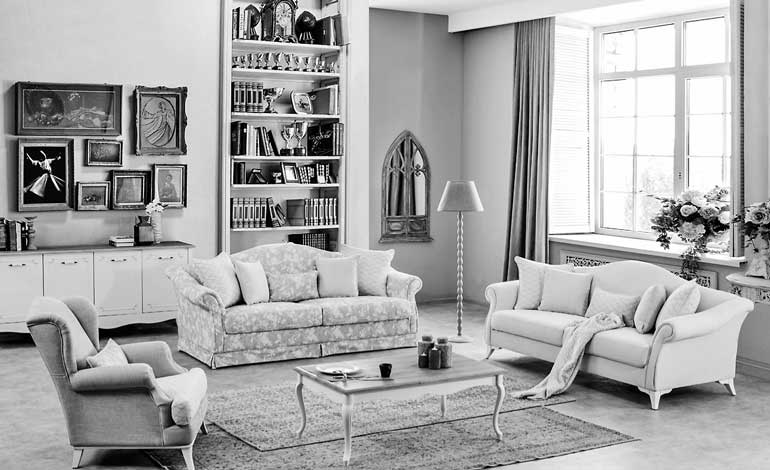 Abans features a toxin-free, classy range of furniture that ensures you breathe healthy, clean air. With an in-trend range of furniture that encompasses a perfect blend of traditional and ultra-modern designs, Abans Homes InStyle brings forth a carefully crafted, sophisticated, eclectic look in your home. Abanshas no limit to its ambitions, ensuring that families of larger numbers and city-dwelling millennials both have something to suit their tastes and needs. The expanding array of customisable, stylish, ergonomic furniture encompasses unique and exclusive designs wherein all furniture pieces are riff of the signature all-natural bricolage technique with every material put to extraordinary use.

A team of well-trained engineers are the working minds behind the selection and manufacturing process at Abans Homes InStyle, taking into account a plethora of concerns that address varying tastes, preferences and geographical locality.

The furniture pieces are crafted from 100% treated solid wood, making them durable and impervious to insect damage. Available in a wide range of fabrics infused with high-density foam, the sofas tend to be softer, more comfortable and more suited to Sri Lanka's weather conditions. The higher grade of fabrics selected ensure a stain-resistant finish that withstand wearandtear better without damaging the look of the sofa.

Equipped with advanced tempered steel spring technology and high density foam cushions simultaneously ensures that a consistent seating quality is maintained throughout the years. The sofa beds with their sleek fabric and patterns have become the go-to solution for homeowners who want to provide an elegant accommodation for their guests in limited spaces.

The elimination of toxic chemicals, carcinogens and other harmful components which lead to poor indoor air quality makes sure that the furniture does not emanate any toxic gases. Thisenables consumers to create a truly visually striking home that is reflective of their own personal style whilst being extremely safe at the same time.

A unique collection of 3 + 2 + 1 European style sofa sets and sofa beds give your living room a luxurious splendour that can be tailor-made in fabric and colour to best match the interiors of your home. Whether your style is eclectic, traditional or somewhere in between, you can mix materials to create a custom look. Setting the benchmark higher, the brand's water-resistant and dust-resistant sofa sets have been designed to hold up to the toughest elements while striking a fashionable stance. This sofa set is the first of its kind to pave its way into Sri Lanka with a solid wood finish that radiates a warm inviting air and cushions that feel like fabric to the touch.

Abans Homes InStyle, located at Racecourse Colombo, is designed to give consumers the opportunity to explore various show suites, depicting a diverse range of lavish interiors to suit individual tastes. Visit the store for a unique brand experience, projecting an interplay between style, comfort and convenience, infused with premium quality craftsmanship of furniture that makes your house a home. At Abans Homes InStyle you aspire, they fulfil.