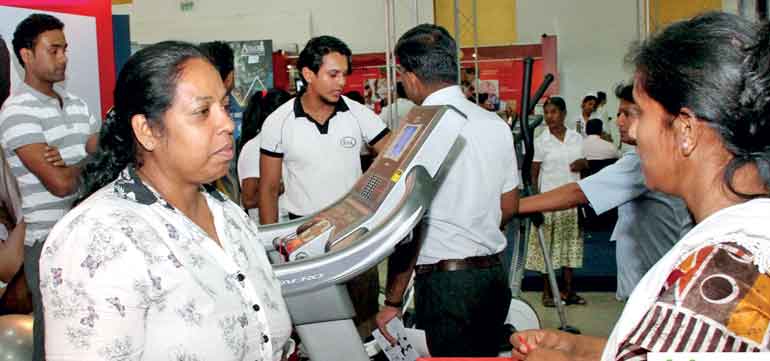 No one plans to get sick or hurt, but most people would need medical care at some point. And if that time comes, you want to be well prepared. After all, you want to be able to afford the best medical treatment available, anywhere in the world.

We owe it to ourselves and to our loved ones who depend on us, to ensure our health is taken care of. That is why AIA Health Protector is specially designed to protect you and those that matter the most to you.

With a host of 'best-in-industry' benefits, AIA Health Protector provides comprehensive health with life insurance, for you and your family. A key feature of this product is worldwide coverage (all countries excluding US and Canada) for hospitalisation and surgery, which covers you for up to Rs. 20 million. So you can rest assured that you or your loved ones can get the best treatment in Sri Lanka or overseas.

AIA Heath Protector, the best health protector in Sri Lanka as well as worldwide, has partnered with 'Medicare 2018 – The National Healthcare Exhibition' as the Bronze Sponsor.

Sri Lanka's premier healthcare exhibition 'Medicare 2018' is organised by the Ministry of Health, Nutrition and Indigenous Medicine in collaboration with specialist medical associations and will be held at the Sirimavo Bandaranaike Memorial Exhibition Hall in Colombo from 2 to 4 March and in Jaffna from 9 to 11 March at the Weerasigham Hall from 10 a.m. to 7 p.m. respectively.

The 'MEDICARE 2018' organising committee's main goal is to ensure that the public is getting timely, accurate and necessarily important information with regard to health issues and to be updated on the latest technological innovations pertaining to health.

It is highly important to educate people on state-of-the-art healthcare technology, proper disease prevention methodologies, recent changes in the health sector, effective treatment methods and the best services available in hospitals and laboratories, etc. to make the nation healthy.

AIA Health Protector, also being the Official Healthcare Partner for 'MEDICARE 2018', the 9th consecutive National Healthcare Exhibition, will be fulfilling every aspect of this goal when it comes to health insurance.