Sri Lankan fashion designer Yasisurie Kiribandara, founder of Yasisurie Ltd., has been selected by the US Embassy to join four other entrepreneurs from Sri Lanka to participate in the Global Entrepreneurship Summit 2016 at Stanford University in California next week. The summit will serve as a forum for top entrepreneurs and executives from Silicon Valley to share their experiences and ideas with entrepreneurs from around the world.

"We know that when women succeed, the whole country succeeds," said US Ambassador Atul Keshap. "Women entrepreneurs play an important role in expanding these opportunities."

First initiated in 2010 by US President Barack Obama, Global Entrepreneurship Summit 2016 will include more than 700 entrepreneurs from over 170 countries.

In addition to Kiribandara, the other entrepreneurs attending from Sri Lanka are Thobiyas Vasanth Kumaar, Director of Reliance Networks; Suhail Hisham, media entrepreneur; Marx Ranaweerage, Director of BytesRack Hosting; and Dinuska Chandrasena, Editor/Managing Director, Double Dee Publications.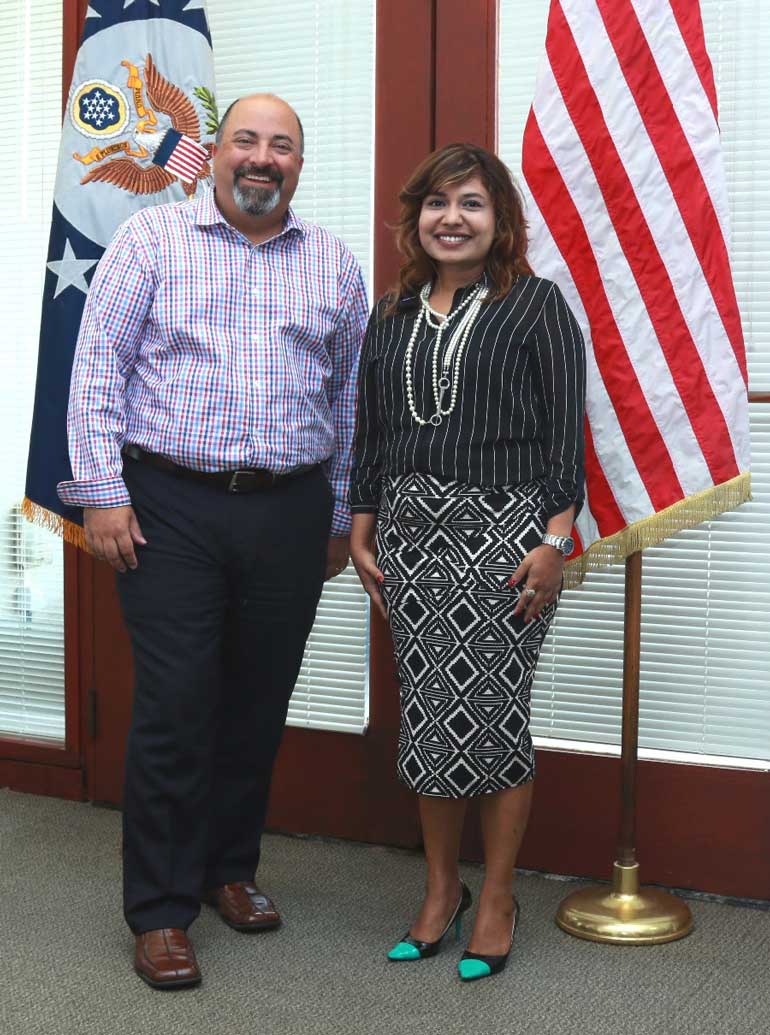 US Ambassador Atul Keshap greets Sri Lankan fashion designer Yasisurie Kiribandara, who is sponsored by the US Embassy in Colombo to attend the Global Entrepreneurship Summit 2016 at Stanford University in California