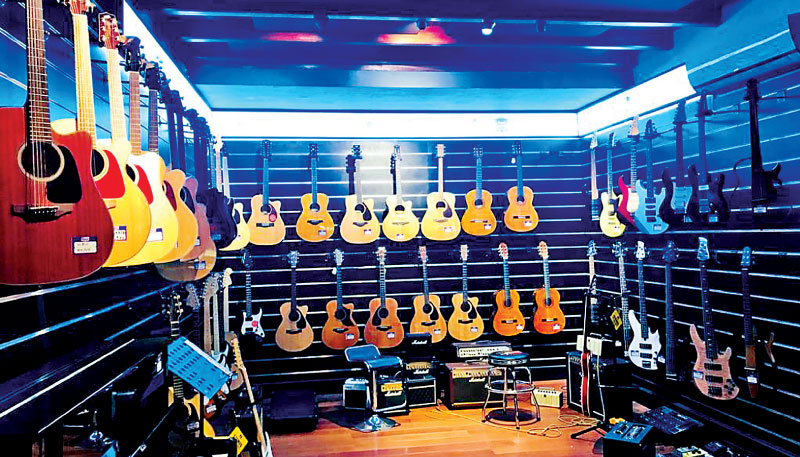 ---
It's that time of year again, but unlike the years before, 2021 has shown us we have so much more to be grateful for. At the Yamaha Music Centre, we also see this as a time to remember what we mean to each other and to our customers both young and old. Not just a retail flagship store but a space where our customers can explore a variety of products, from world class musical instruments to home theatre systems and professional audio and studio equipment. We have always been your home of music, where you can spend time browsing through a range of different models, products and accessories, and enjoy discovering your musical interests – and even demonstrating your skills!

Centrally located, with generous parking and easy access, and following a quick health and safety check, customers can enjoy demonstrations and professional advice from our trained and qualified staff, who will guide you through a selection of international products and help you decide on your purchase. Our competitive prices and seasonal discounts have helped all musical talent with access to the best quality and choices under the largest roof of any musical store in Sri Lanka. With a solid reputation of only retailing original products and a century of service behind us, our history has earned us the distinction of being the oldest distributor for Yamaha music products outside of Japan, a title that we are proud of, built on values of customer service excellence that we aspire to every day. Our warranty on all products, and a strong after-sales service, are a testimony to the longevity and success of our brand.

The Yamaha Music Centre features several products which are always in stock – guitars, keyboards, drum kits, percussion, wind instruments, pianos, clavinova and accessories, for music lovers everywhere. You can also find professional audio equipment, home audio systems, studio equipment, audio interfaces (sound cards) and microphones, amongst a vault of international brands. Our state-of-the-art professional studio facility is a space where bands, solo artists, and content creators come to experience high-end recording and professional support in creating music, voice overs, and audio mixing.

This Christmas the Yamaha Music Centre wants to bring 'Happiness to Every Home' and have on offer some amazing seasonal discounts on top of great prices! You can gift a loved one their favourite instrument or get yourself that home theatre system you always wanted, because this Christmas the Yamaha Music Centre is spreading happiness everywhere!