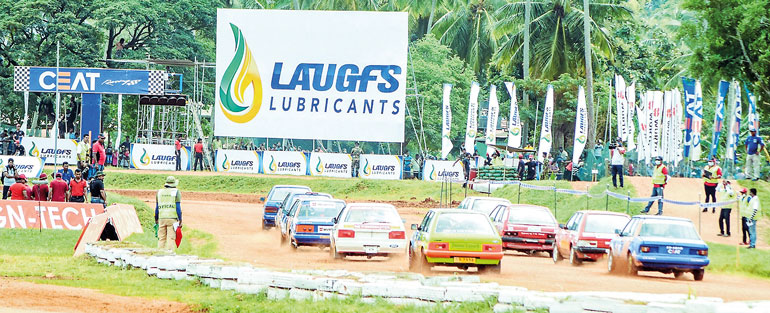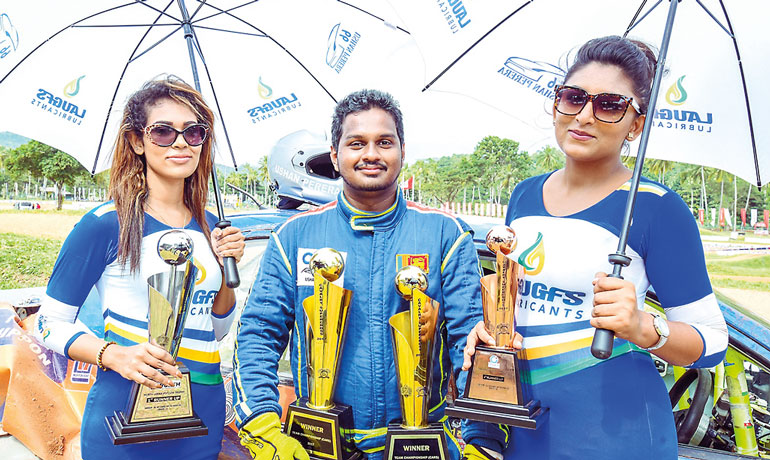 LAUGFS Lubricants was the main lubricant sponsor in the 2017 edition of the Cavalry Supercross, one of the premier events in Sri Lanka's motor racing arena. Cavalry Supercross 2017 flagged off from the Cavalry Supercross race track in Pangolla, Kurunegala and was organised by the Sri Lanka Association of Racing Drivers and Riders (SLARDAR) in collaboration with Sri Lanka Armoured Corps (SLAC). LAUGFS Lubricants brand ambassador, Ushan Perera also took part in this year's competition.

"As a truly Sri Lankan company with vested interest in the progress of Sri Lankan motor racing drivers, we were excited to be part of the Cavalry Supercross. The event was of special significance to us as our brand ambassador Ushan Perera was one of the contenders. During a short period of time since the inception of our state-of-the-art manufacturing plant, LAUGFS Lubricants has succeeded in reinforcing the trust of Sri Lankan motor racing drivers as a result of our tropical climate oriented product offering that fights dust and offers extended mileage. In this context, we were delighted to be a part of an event that is of utmost importance to them," commented LAUGFS Lubricants Chief Executive Officer Niroshan J. Pieries.

The first-ever local lubricant brand to enter the Sri Lankan market, LAUGFS Lubricants has always been a trusted entity amongst Sri Lanka's motor sports stars as well as motorists. The company offers a comprehensive range of automobile and industrial lubricants that is manufactured using Group II+ base oils and high quality additives. Highlighting the brand's superior quality, LAUGFS Lubricants strictly adheres to API (American Petroleum Institute) and JASO (Japanese Automobile Standards Organization) standards and has received endorsements from a number of OEMs (Original Equipment Manufacturer).

LAUGFS Lubricants recently launched its new brand identity complete with vibrant new packaging for its diesel range, petrol range, motorcycle and three-wheeler range. The company is renowned as the first ever Sri Lankan lubricant company to introduce a dedicated label for the three-wheeler category in Sri Lanka.

LAUGFS Lubricants' state-of-the-art manufacturing plant and research laboratory was established in 2015 at the Malwatta BOI Zone in 2015. The manufacturing facilities utilise cutting edge technology to blend engine oil in compliance with international industry standards.

LAUGFS Lubricants is a subsidiary of LAUGFS Holdings, one of the largest diversified business conglomerates and a trusted name in Sri Lanka. Founded in 1995, LAUGFS has expanded across more than 20 industries, both local and overseas, establishing a strong presence as a leader and pioneer in the Power and Energy, Retail, Industrial, Services, Leisure, Logistics and Real Estate sectors. With over 4,000 employees and an annual turnover exceeding Rs.28 billion, LAUGFS continues to expand and empower millions as a trusted Sri Lankan brand.