Media and political strategist Krishantha Cooray has been appointed as the Chairman of Associated Newspapers of Ceylon (Lake House), succeeding Kavan Ratnayaka. He will assume duties at ANCL tomorrow.

The new appointment is in addition to Cooray being the Chairman of Hotel Developers (Lanka) Plc, the owning company of Hilton Colombo.

Cooray, whose acad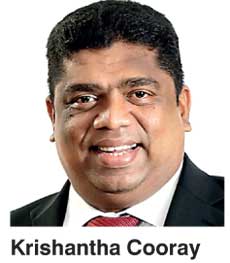 emic training has been in Political Science and Law, is a senior professional with many years of experience in the corporate sector.

Upon obtaining a Bachelor of Arts (Honours) degree in Political Science and Law from the University of Middlesex, Cooray joined the Richard Peiris Group as the Head of Business Development and went on to found the first completely independent publishing house owned by a public-quoted company.

He has held several executive positions in leading and innovative corporate entities including the Ceylinco Group, the Richard Pieris Group and the Maharaja Organization. He was instrumental in setting up Rivira Media Corporation Ltd., under the Richard Pieris Group and served as a Founding Director and the Chief Executive Officer. The two flagship newspapers launched under his direction were Rivira and The Nation.

As a Consultant to the Maharaja Group, in addition to other responsibilities, Cooray supervised, streamlined and ensured the executive coordination of news broadcasts by the company's TV and radio stations. He is a regular contributor to national newspapers in both English and Sinhala and writes on a wide range of topics.