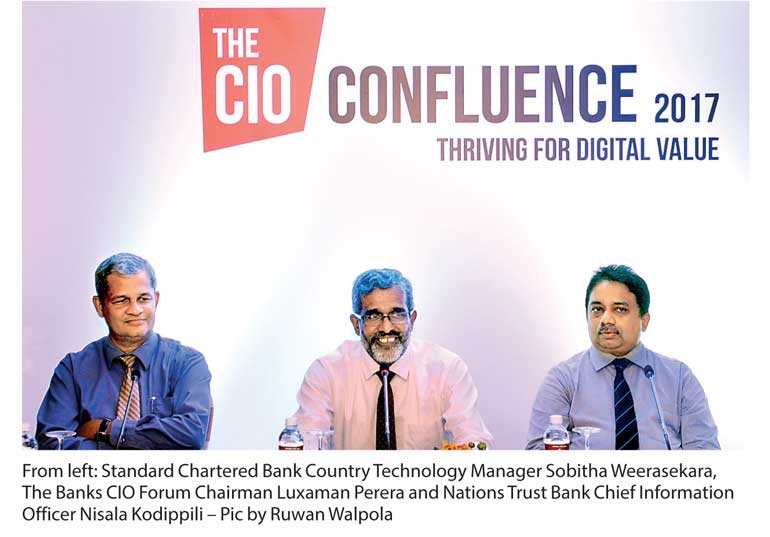 The Banks' Chief Information Officers Forum of Sri Lanka, in association with Pencil Works Ltd., recently announced CIO Confluence 2017 titled 'Thriving for Digital Value' which will be held on 22 August at Cinnamon Grand Colombo.

This year's conference offers CIOs the opportunity to engage with internationally acclaimed industry experts who will share their ideas and insights on how the CIO can truly add value to their organisations.

The keynote address of this year's conference will be delivered by a technology and innovation guru Scott Bales, a global leader in the cutting-edge arena known as 'the digital shift', encompassing innovation, culture, design, and mobility in a world gone digital. As a thought leader, Scott thrives on the intersection between cultural and behavioural changes in the face of technology advancement that will steer the main conference with the keynote followed by local industry experts known for their vision, passion and perseverance in building businesses in the digital space.

The Bank's CIO Forum Chairman Luxaman Perera said: "The digitisation has revolutionised the way world works and the way it is perceived. It has changed the rules of the competition and has rewritten the practices and approaches towards it. The digital world will continue to change how we see the world and act within it."

"This creates problems for business to converge themselves to be relevant in this ever changing world. We believe that institutions are fast recognising the need to adopt robust technologies in order to stay ahead and as such the role of the CIO is becoming increasingly important," he added.

The full day forum will follow on interactive track sessions that focus on key topic such as customer experience, analytics, block chain, big data, artificial intelligence, internet of things and robotic process automation.