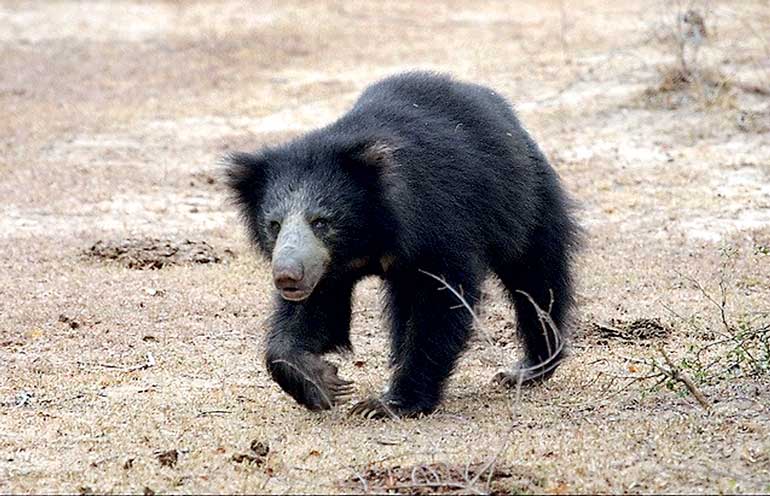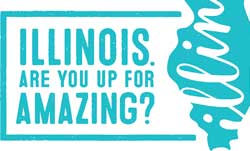 Over the weekend I was honoured to listen to my teacher from Harvard, Professor Matt Andrew's lecture to the Masters in tourism students of Colombo University. He voiced that if not for the tourism industry Sri Lanka would have faced a serious financial crisis and he emphasised the importance of this industry for the future of Sri Lanka. This is so true given that exports and FDIs have not performed as per expectations in the last two years.

Professor Andrews went on to explain how way back in 2009 the industry was registering $ 50 odd per visitor with the total earnings at just $ 500 million. Today, this industry with or without strong marketing is poised to deliver a $ 4 billion and per visit earnings of $ 200 million, which is a commendable performance by the sector in the backdrop of negative performances in export earnings and Foreign Direct Investments.

A point to note is that the global pool of exports and FDIs are very large but Sri Lanka has failed to attract them even with all the positivity the current Government has created globally. It's something we need further research on to understand the cause.


11.1% of GDP


If we do a deep dive, Sri Lanka has registered 11.1% of GDP contribution from tourism to the national economy as at 2014 with the world average being at 9.8% whilst the Asia Pacific performance is at 9.2%. The industry employs 135,930 people and indirectly 183,506 as at 2015 whilst it can become 25% of GDP, which is the sheer power of this industry in the country but sadly we see a gap in policy for making this interesting industry really unleash its true potential.

Whilst the numbers can be strong, from a qualitative point the tourism industry has the potential to correct the regional inequality and hence improve the overall quality of life which many are wondering why policymakers are not understanding.

What policymakers need to understand is that real estate might be a driver of the economy today but the reality is that it is not a tradable commodity unless someone moves the apartment purchased for tourism or we call it service apartments as a concept. Hence it's time that Sri Lanka looks at the future and moves to implementation of policy rather than being wrapped up in the political economy that is at play, with many questioning the alleged corruption in the public sector and the ethos of the Yahapalanaya Government.


What is going wrong?

It's time that Sri Lanka does a deep dive and understand what is ailing this country. We have a nonmarketable balance sheet. The 85 billion dollar economy has debt of around 75% of the economy; 95% of the earnings are used to pay the loans it has taken. The competitiveness of the country has slipped from the 90s to 113 in the last year even though we had strong perception on 8 January 2015 that Sri Lanka would be a tiger nation in the years to come.

The share of voice of the Central Bank bond scandal has reached a proportion that even a child of 10 years is talking about the issue despite not knowing what it means. Many of us from the private sector who agreed to serve the public sector for two years have moved back to the private sector as we were being used to legitimise corruption by the politicians in power that we did not give into.

I have personally agreed not to hold office in the public sector as the helm of the Government are not interested in retaining talent or correcting the system given the political economy at play. To be honest I emphasise with them. But the reality is that if Sri Lanka proceeds in this manner, GDP growth will come down to 3% by the end of the year is the view of professional analyst. The question is, where do we go from here?


Cry of the private sector

In this background, the marketing budget of the pivotal growth industry of Sri Lanka, the tourism industry, swelled to almost Rs. 4 billion as at 2015 whilst the country continued debating if destination tourism marketing would help the domestic leisure business. There was a lot of rhetoric but what we saw was Sri Lanka flirted with this concept.

In the post-2009 era, the general notion was 'peace will bring in the tourists to the country.' During this period, Sri Lanka saw an absence of professional marketing without the services of a global advertising agency, PR agency or a digital marketing partner. The campaigns that were implemented were selected on a sole supplier basis and many of the authorities who implemented have been summoned to FCID. To date, Sri Lanka has failed to make payment to top media companies like Bloomberg and CNN, to name a few.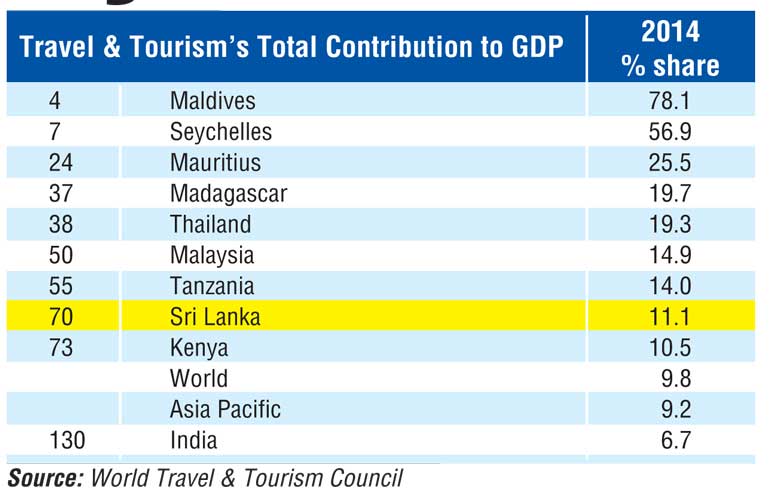 Serving the Government

In 2015 when the new Government came to play, the industry once again saw a strong private-public working model but the developments in the last one year, especially the calling off of the 'creative pitch' by the top seven global advertising agencies just two days before proposals were to be submitted, once again surprised the industry. In fact some quarters of the private sector have lost faith and have now embarked on company-wise micro marketing programmes.

Whilst the visitor numbers are poised to touch 2.2 million visitors to Sri Lanka, the absence of a focused destination marketing strategy has led to a fuzzy imagery globally. This in turn has impacted the quality of tourism that the country attracts. But sadly the status quo is that as we speak there is not much headway on making the new Sri Lanka tourism strategy hit the market place.


Illinois campaign – 'Are you up for Amazing?'

Whilst there are many case studies of where strong marketing campaigns have delivered the results for countries' tourism sectors, I like to take a case in point with documented research on how Illinois launched a campaign branded 'Are you up for Amazing?' in 2015.

The campaign attracted an impressive number of domestic travellers to visit Illinois in 2015, bringing an increase in visitor spending, tax revenue and local jobs. The essence of the campaign included the 'Illinois Made' program featuring unique artisans and creators, all small business owners helping to drive tourism around the state.

Illinois Governor Bruce Rauner released domestic Illinois tourism figures for 2016, highlighting that for every $ 1 invested in tourism in Illinois, it generates $ 9 in economic impact. The key highlights were as follows:
An additional one million visitors over 2015 (110 million total domestic visitors)
Of those 110 million domestic visitors, 17% of visitors were for business and 83% for leisure purposes
In the past 10 years, domestic travellers visiting Illinois increased by 19 million
Chicago experienced stronger year-over-year domestic traveller growth (2.7%) than total US domestic traveller growth (2.4%)
Domestic travellers spent nearly $35.1 billion in Illinois during 2016, a 1.8% increase from 2015. In 2016, domestic travellers to Illinois generated $2.6 billion in state and local tax revenue, an increase of $106 million from 2015
In 2015 and 2016, 20,000 tourism-related jobs were created in Illinois
Domestic travel supported 302,000 jobs within Illinois, an increase of 9,600 jobs from 2015 on top of the 10,000 jobs created the previous year
Visitor length of stay increased by 3%, higher than the US average of 2.4%
Research reveals that 72% consumers would rather spend money on ' experiences' than things.
'Illinois Made' on Route 66: Cruise the state's iconic Mother Road to experience Illinois' best and eccentric experiences. Taste classic 'Illinois Made' flavours and explore hidden gems along the way.
Illinois Made outdoor adventures: Witness the natural wonders of Illinois state parks from Peoria and Utica to scenic bike trails in Alton and the Garden of the Gods at Shawnee National Forest.
'Illinois Made' in Chicago: Discover the latest local artisans and hangouts in Chicago's diverse neighbourhoods including Pilsen, Logan Square and Wicker Park.
'Illinois Made' local flavours: Taste your way through Springfield, Altonand Southern Illinois through local wineries, craft brewers and hand-picked coffee spots and neighbourhood restaurants.
New 'Illinois Made' partnerships include a first-of-its-kind tourist attraction launching this summer on the Chicago River. Shoreline sightseeing was offered to 'Illinois Made' themed cruises where tourists and locals can experience an authentic 'Taste of Illinois' culinary cruise featuring food and beverages from 'Illinois Made' artisans.
Hence it we see how tourism marketing can helps boost a state's image in many dimensions whilst having many other benefits, which I guess is a pick to Sri Lanka even with all the challenges we are facing.


Implication to Sri Lanka

While the private sector has been driving brand-related demand generation activities in Sri Lanka, there is yet merit on macro destination marketing. I guess Sri Lanka needs to first do the basics such as appointing a global advertising agency, PR agency in the key market, and in today's world a strong digital partner who has a creative fair. It is only then that we can develop destination marketing campaigns.
(The thoughts shared are the writer's own ideas and not the views of the organisations he serves in the public or private sector. He is a former Chairman of the Sri Lanka Export Development Board, Sri Lanka Tourism and retail giant Lanka Sathosa.)