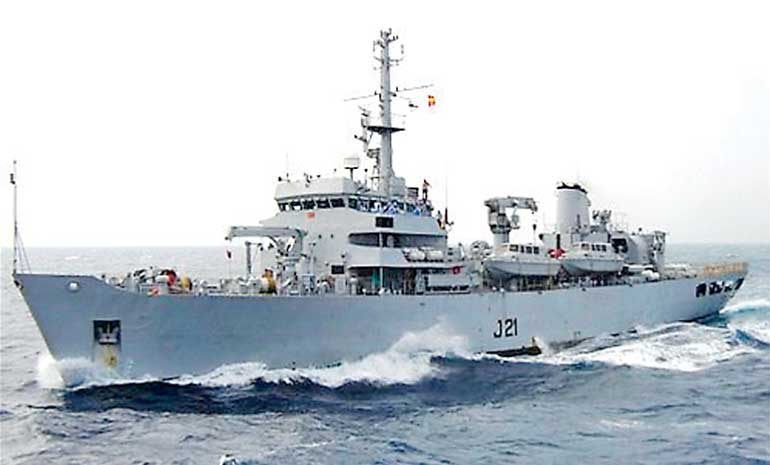 The Indian Navy and Sri Lanka Navy will be conducting a joint oceanographic survey off the Southern Coast of Sri Lanka from 30 March to 11 May. The aim of the joint survey is to update all the navigational charts covering the southern Sri Lankan waters with the latest hydrographic data and to further cooperation between the two countries in the field of hydrography. The survey will be useful in enhancing the level of navigational safety of all ships visiting Sri Lanka.

Indian Naval ship INS Darshak, an indigenously designed and constructed vessel that is fitted with the latest state of the art survey equipment would visit Sri Lanka to undertake the survey. Personnel from Survey Branch of the Sri Lanka Navy would be embarked onboard the ship to take part in the conduct of the survey. During the survey, extensive training would also be conducted for the embarked Sri Lanka Navy personnel. This would assist in capacity building of Sri Lanka Navy's Hydrographic Department and would provide an opportunity for both navies to learn from each other and to build on the already existing high level of interoperability between the two navies.

During its deployment, INS Darshak will also visit ports of Colombo and Galle. During the ship's stay in harbour, a series of community welfare activities, sports and professional training exchanges have been planned between the ship's crew and Sri Lanka Navy personnel.