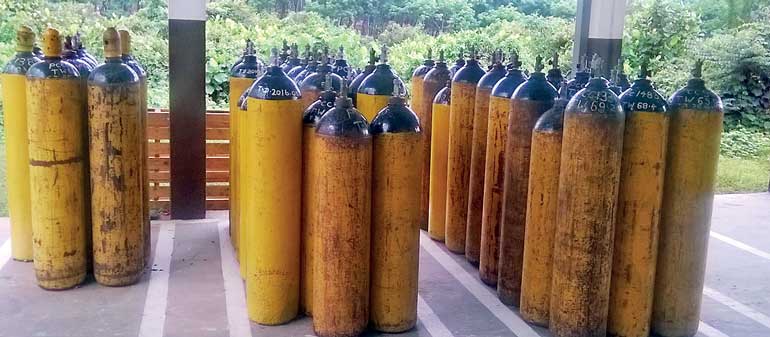 World Water Day is commemorated on 22 March highlighting the importance of freshwater and advocating for the sustainable management of the water resources.

Sri Lanka's chemical giant, Paranthan Chemicals Company Ltd., functioning under the purview of Ministry of Industry and Commerce proudly celebrates World Water Day with National Water Supply and Drainage Board, which serves the country by providing quality drinking water.

It is a privilege for Paranthan Chemicals Company Ltd. to be a partner for national endeavour of the National Water Supply and Drainage Board. Paranthan Chemicals has been successful in supplying liquid chlorine for more than five decades.

This year's Water Day is celebrated with the theme 'Water and Wastewater', which is closely related to Paranthan Chemicals as it makes tremendous contribution to water purification and waste water treatment with the supply of essential chemicals.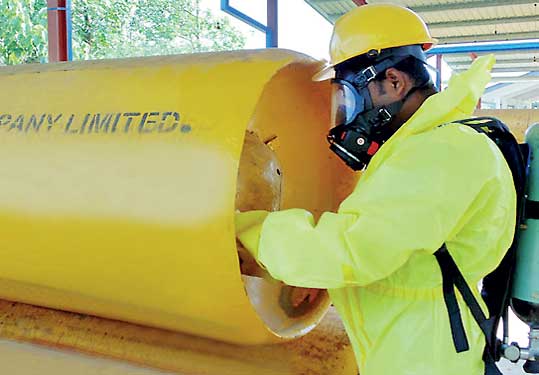 Paranthan Chemicals Company Ltd. is the specialised State agency mandated to deal with manufacturing and marketing chemicals in Sri Lanka. The company has the monopoly in Chlorine and fulfils the national chlorine demand since its inception in 1954.

Historically, chlorination at a water treatment plant was made in 1893 in Germany and in 1897, the town of Maidstone in England was the first to have its entire water supply treated with chlorine.

However, permanent water chlorination began in 1905, when a contaminated water supply caused serious typhoid fever epidemic in Lincoln, England and Dr. Alexander Cruickshank Houston used chlorination of the water which helped to prevent the epidemic and as a precaution the chlorination was continued.

Generally, chlorine is not only the most widely used water disinfectant but also highly effective against waterborne pathogens. In particular, this helps to prevent the spread of waterborne diseases such as cholera, dysentery and typhoid.

Despite the fact that manufacturing and processing of chemicals such as chlorine gas is associated with considerable risk factor, it is very commendable that the company has been successful in handling these chemicals backed by specialised knowledge and technical knowhow accumulated over the decades.

The company also markets Sodium Hypochlorite, HCL acid, bleaching powder and caustic soda which are also essential chemicals for water purification and wastewater treatment.

As the demand for water treatment chemicals is likely to grow with the raising needs of high quality water for drinking and daily household use and with the expected growth in industrial sector, Paranthan Chemicals is taking proactive steps by expanding the product range, enhancing production capacity to meet the chemical demand and expansion of warehousing to ensure that adequate stocks of essential chemicals are readily available. By looking at its past, today the company is proud having been associated with the Water Supply and Drainage Board, local government authorities and industrial sectors in water purification and waste water treatment and thereby contributing for enhanced public health and environmental sustainability.

The company celebrates World Water Day proudly with National Water Supply and Drainage Board which serves the country by providing sustainable water, together with other stakeholders.