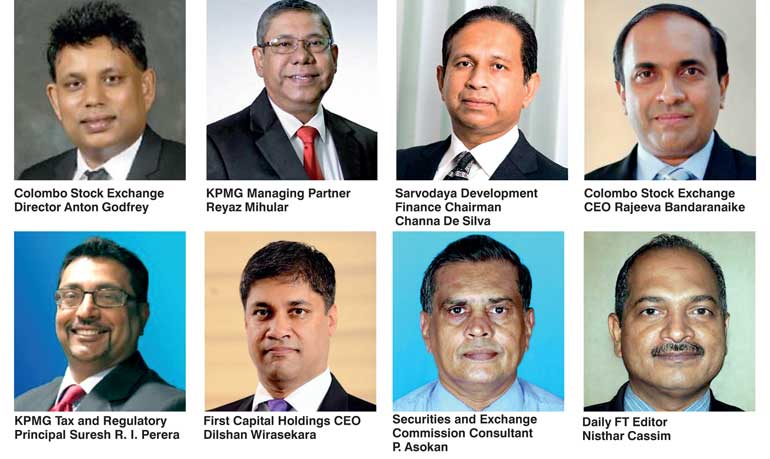 The 5th Annual Capital Market (CAPM) Conference, organised by UTO EduConsult in conjunction with KPMG and Adl Capital as the Key Knowledge Partners, will be held for the fifth consecutive year on 21 February. The event will witness senior personnel of the industry, including CEOs, Partners of Accounting and Legal firms, Investment Bankers, Realtors, Regulators et al participating in various panel discussions on the significant changes and developments taking place in the capital markets industry.

Whilst the performance of the stock markets has proved to be a cause for concern to the various stakeholders, with declines exacerbated by the inexorable rise in interest rates, the economy has continued to grow at an acceptable level. Growth rates are especially favourable in comparison with global markets, with specific sectors, such as tourism, construction, finance and real estate, acting as a catalyst to this growth.

Many aspects of the market would be examined in some detail. For instance, would 2017 continue to witness a continuation of the Real Estate Boom or are we simply experiencing a bubble? Has there been any impact of the Megapolis as yet or is it still at an embryonic stage? What would the introduction of Capital Gains and the removal of tax incentives on Unit Trusts and Debentures have on the Financial Markets? These are but some of the issues that would be deliberated on by eminent panellists at the fifth CAPM. Following successful events held in the past four years, the fifth annual instalment of the CAPM is expected to witness several distinguished personnel from what broadly constitutes the capital market industry in Sri Lanka. This event has fast become an integral feature of the calendar of events pertaining to the financial sector, encapsulating the various sectors of the Capital Markets industry at a single forum discussing the State of Economy, the Impact of the Budget on Capital Markets, Equity Markets, just to name a few.

This year will also witness a new format to the event, with the plenary sessions to be completed before lunch. The post-lunch session will focus almost exclusively on the Real Estate market, given the excitement generated by this sector in 2016 and the outlook for 2017.The event is scheduled to be held on 21 February, at the Ramada Colombo Hotel. For more details please contact 0775837575 or shermana@utoeduconsult.com or visit www.utoeduconsult.com.