JLanka Technologies, the leading solar solutions provider in Sri Lanka, will be facilitating a progressive workshop on the 'Role of Industry in Climate Change Mitigation' at the International Conference on Climate Change (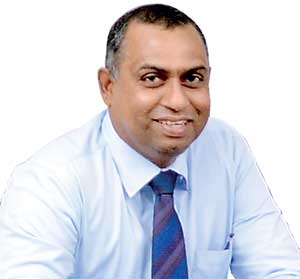 ICCC) 2017, on 16 and 17 February at the Kingsbury Hotel in Colombo.

The workshop doubles up as a networking event for industry experts, engineers, scientists, researchers, environmentalists and sustainability advocates who are participating at ICCC 2017 to focus primarily on the challenges of mitigating climate change caused by industrial waste and emissions, addressing these challenges with future-proof, sustainable solutions.

The workshop provides the ideal platform for all stakeholders to share and expand their knowledge, gain expert insight, understand the feasibility and economic impact of climate change and take proactive measures to safeguard the environment.

As pioneers and advocates of renewable energy solutions in Sri Lanka, JLanka are co-organisers of the ICCC 2017 themed 'Climate Change: Facing the Challenge beyond COP21', hosted by the University of Colombo and organised by The International Institute of Knowledge Management (TIIKM).

As this is the first edition of the conference, the participation of researchers, academics, activists and all stakeholders is expected, initiating dialogue on the challenges faced due to rapid climate change across the world.

Along with the public power-generating program 'Surya Bala Sangramaya' (SBS) launched in 2016 by President Maithripala Sirisena, JLanka has fully supported the shift to solar energy across the country, introducing tailor-made solutions including large-scale industrial solar systems.

With most industrial facilities already equipped with large flat or empty roofing areas, JLanka offers customised solar packages along with consulting on the technical and financial feasibility of a solar transition, which can also act as an additional source of revenue generation for industrialists.

"JLanka has always been at the forefront of Sri Lanka's renewable energy revolution," stated JLanka Marketing Manager Srinath Dolage.

"With the International Conference on Climate Change, we have the perfect opportunity to create more awareness on the harsh reality of climate change and encourage local industry leaders to play their role in mitigating it and safeguarding our ecosystem through the consumption of renewable energy sources such as solar."

To reserve your seats visit www.jlankatech.com/international-conference-climate-change-2017/.