On 26 January, the Alliance Française de Kotte along with the Embassy of France, will present the first-ever Night of Ideas held in Colombo.

During a special night, participants will be invited to share their ideas on the theme of 'A World in common – Sharing Freedom of expression,' in the presence of French and Sri Lankan cartoonists and journalists.

The broadcasted event seeks to raise attention to the challenges and issues pertaining to freedom of the press, and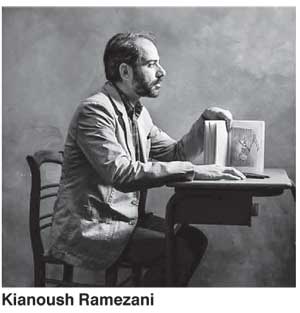 more generally freedom of expression. It echoes the exhibition Drawing Freely (Dessins en Liberté), which tours the country, ahead of the Night of Ideas.

The Drawing Freely exhibition was held in Alliance Française de Matara/Galle and is being held in Alliance Française de Kandy from 9 January and then in Colombo from 26 January.

Panellists of the Night of Ideas in Colombo: Kianoush Ramezani – Iranian artist and activist, political refugee, living in Paris, since 2009; Amal Jayasinghe – Bureau Chief at Agence France-Presse; Nalaka Gunawardene – Science writer, journalist and communication specialist, Gihan de Chickera – Political cartoonist.

The event will also be the occasion to enjoy some festivities: music, poesy, cocktail and a good talk… the recipe to remake the world!

Organised for the first time in Paris in January 2016, the Night of Ideas has gathered intellectuals, philosophers, and all of us who wished to join an overnight discussion on topical issues, but also more philosophical concepts and ideas. In 2017, Embassies' Cultural Services, the Instituts Français and the networks of the Alliances Françaises, all over the world, will again present a series of events, held simultaneously on four continents, to build on Paris last year's initiative.

Date: 26 January

Time: 06:30 p.m. to 10:00 p.m.

Venue: Alliance Francaise de Kotte (in Colombo), 11, Keppetipola Mawatha, Colombo 5

NB: A special wall will be set for everyone at Alliance Française de Kandy to express thoughts on any form of art. The Alliance Française de Kandy will also organise a little Night of Ideas on 23 January (6:00 to 7:30pm) followed by a cocktail.

Closing the ceremony of the exhibition "Drawing freely" it will be animated by a panel discussion on Freedom of Expression with Dr. Liyanage Amarakeerthi – Sri Lankan author and Professor in Sinhala, Shayamali Ranaraja – Attorney at-law of the Supreme Court, Malinda Seneviratne – Media practitioner and author and Kianoush Ramezani.