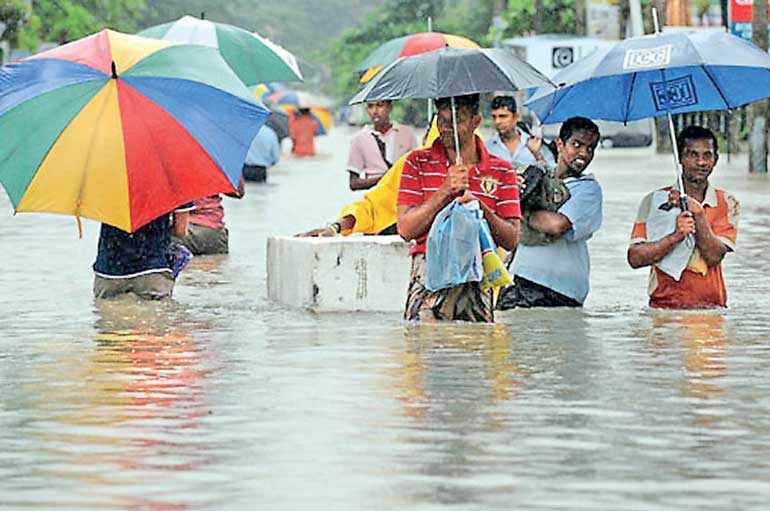 By Ashraff A. Samad

Based on the evidence gathered by scientists from around the world, global temperature is on the rise. The Intergovernmental Panel on Climate Change (IPCC) is now 95% certain that humans are the main cause of current global warming. IPCC confirms that human influence on the climate system is clear and growing, with impacts observed across all continents and oceans. Many of the observed changes since the 1950s are unprecedented over decades to millennia.

The negative consequences of climate change will make lives of thousands of people vulnerable mostly in developing countries. Stabilising temperature increase to below 2°C relative to pre-industrial levels will require an urgent and fundamental departure from business as usual by the global community.

Youth of today will be responsible for how we would be handling climate change tomorrow. The responsibility on today's youth towards climate action is immense. A low carbon and climate resilient future lies in the youth of today. Youth need to be actively engaged at local, national and global levels in raising awareness, running educational programs, conserving our nature, promoting renewable energy, adopting environmentally friendly practices and implementing adaption and mitigation projects is a need of the day.



Youth Climate Summit (YCS) is a dynamic climate education process to empower youth and incubate climate action. Inspired by successful experiences of similar events in United States of America pioneered by Wild Center New York, the summit will be the platform to present and exchange the best available, science-based information about climate change with young people with the collaboration of leading climate action practitioners from the academia, government, commercial sector and civil society organisations. Through inspiration, promoting climate literacy, community engagement and youth leadership development, the Youth Climate Summit initiative is aimed at developing Youth Climate Action Champions.

100 university students from Sri Lankan universities have been selected to participate in the YCS through a competitive process. The Selected Climate Action initiatives of participants will then be provided with incubation support through mentorship, advocacy, networking and resource mobilisation through partner organisations and experts representing government, private and civil society organisations.

The Youth Climate Summit is one of the 61 winning proposals of the US Department of State's Alumni Engagement Innovation Fund (AEIF) 2016 grant competition from 800+ applications received worldwide. Thus the US Embassy in Colombo, Sri Lanka is the main Funding Partner for the Youth Climate Summit which will be held at MAS Athena Thulhiriya from 20-22 January 2017. Climate Change Secretariat of the Ministry of Environment and Mahaweli Development and Wild Center New York are technical partners in organising the Summit. The Disaster Management Center, Consortium of Humanitarian Agencies, Janathakshan and many corporate sector organisations are joining hands to make this summit a success. It is organised by the Community Resilience Center, a volunteer lead organisation, dedicated to promote community capacity against challenges such as natural disasters, environmental pollution and climate change. For more information about the Sri Lanka Youth Climate Summit, write to youthclimatesummit@gmail.com or visit www.facebook.com/youthclimatesummit.