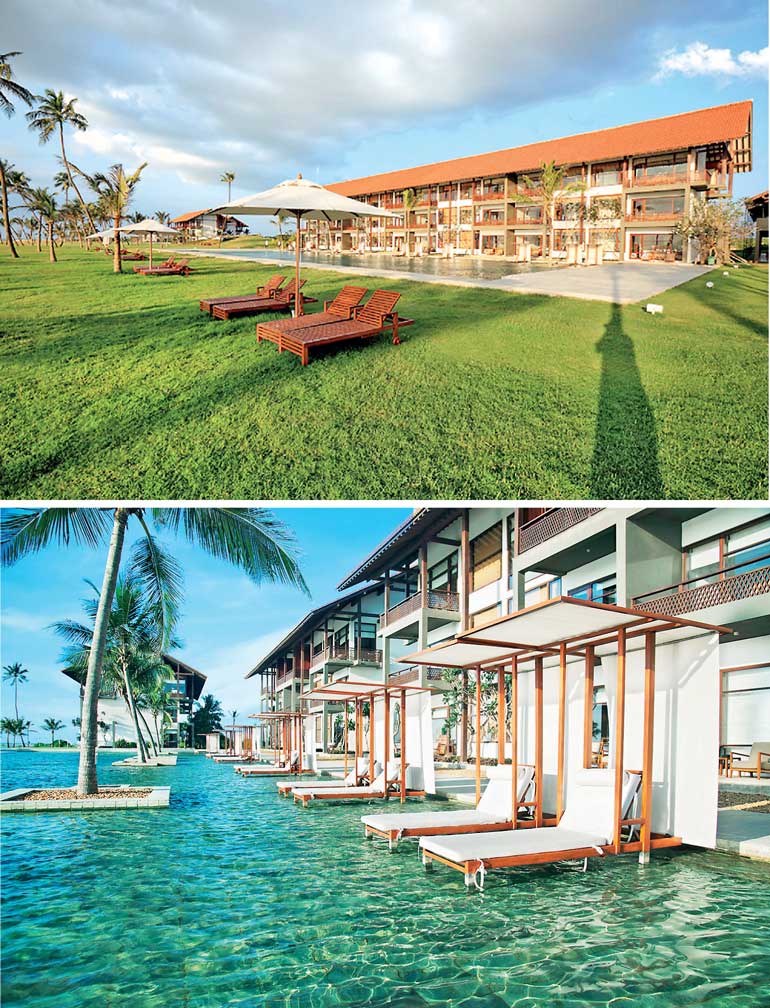 Anantaya Resort & Spa – Chilaw did Sri Lanka proud on the global tourism stage, grabbing the Country Award for Luxury Hotel and Conference Centre in addition to walking away with the coveted Regional Award for Luxury Wedding Destination at the 2016 World Luxury Hotel Awards ceremony held in Qatar. Setting a benchmark for Sri Lankan tourism, Anantaya Resort & Spa – Chilaw won the awards in the presence of over 350 hoteliers and world press.

The World Luxury Hotel Awards is one of the most prestigious and celebrated award ceremonies in the world, held in recognition of the finest hotels with world class facilities and service excellence the industry has to offer.

The most luxurious hotels across the globe were recognized at this 10th annual gala ceremony, which was hosted at St. Regis, Doha. During the ceremony, awards were presented to luxury hotels in a number of categories on a Global, Continent, Region and Country basis. Awards were presented to hotels for earning respect of both the guests and the stakeholders alike. The winners were selected by public votes in true recognition of service standards.

Commenting on the triumphs at the World Luxury Hotel Awards 2016, LAUGFS Leisure Ltd. Director/CEO Roshan R. Pererashared his delight and appreciation: "We are extremely honoured and delighted to receive these two prestigious awards. This is a result of years of hard work by an excellent team who has dedicated themselves to place the Anantaya name at the forefront."

Anantaya Resorts & Spas of LAUGFS Leisure offer an ultimate exotic and tropical experience for the discerning traveller. Surrounded by the deep blue waters of the ocean and lagoon, Anantaya Resort & Spa – Chilaw is a sanctuary set in between the soft sandy beach and the serene Chilaw lagoon. Kissed by the golden sandy beach and the endless ocean, it is the perfect getaway set amidst untouched nature and breathtaking scenery.

Tucked away in the charming coastal town of Chilaw, 66km from Bandaranaike International Airport and 100km away from the commercial capital of Colombo, Anantaya Chilaw provides infinite luxury and tranquillity. With 87 spacious rooms and suites, the Resort offers world-class hospitality with an array of services for anyone who is looking to escape from the hum drum of ordinary life. Offering the ideal venue for business functions, the resort provides state-of-the-art conference and convention facilities, which have been recognised at this year's World Luxury Hotel Awards.

The Resort is a unique and exclusive sanctuary, offering warm Sri Lankan hospitality to those wishing to experience serenity and romance in a stunning natural setting.