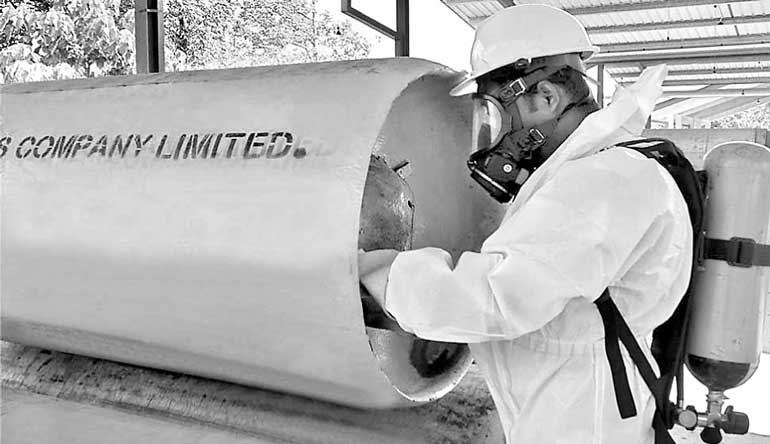 Global Handwashing Day (GHD) is celebrated on 15 October in view of raising awareness on the importance of hand washing with soap and cultivating this as a habit which leads to disease prevention and reduction of childhood mortality related to respiratory and diarrheal diseases.

State-owned Paranthan Chemicals Company Ltd. has been instrumental in creating better hygienic conditions in Sri Lanka as it has been the sole supplier of chlorine used in national water purification and caustic soda which is the main raw material in manufacturing soaps.

The company supplies chlorine to the National Water Supply and Drainage Board and caustic soda to reputed soap manufacturers. It is the pioneer and market leader in the Sri Lankan chemical industry functioning under the purview of Ministry of Industry and Commerce. This is a self-financing institution, contributing dividends to General Treasury annually.

Paranthan Chemicals Company also manufactures "Sodium hypochlorite", generally known as bleaching liquid and widely used as a disinfectant. Establishing a plant to manufacture bleaching powder is also in the pipeline. The company is geared to reestablish the chlorine and caustic soda factory to produce the entire chlorine demand of the country locally. With the supply of chemicals used in water purification and manufacturing soaps, Paranthan Chemicals reaches the life of every Sri Lankans, creating better hygienic conditions in Sri Lanka.