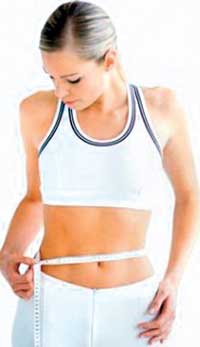 The benefits of Cod Liver Oil for good health are many. From building immunity to joint health and healthy bones, and maintaining healthy hair, skin, nails and in providing anti-aging benefits, Cod Liver Oil capsules are recommended for all age groups.

Research now confirms that Cod Liver Oil capsules will be beneficial for weight loss, when combined with regular exercise and a sensible healthy diet. All over the world, obesity fueled by processed food and junk food and sedentary lifestyles has emerged as a major health risk.

As more and more people engage with technology and become armchair bound, obesity is becoming a global epidemic that is affecting everyday health and economic potential everywhere. From adults to children, obesity affects all age groups and is considered a crisis situation in many countries where there are measures under way to deal with it.

Recent studies done in USA, Europe and Australia indicate that consuming Cod Liver Oil capsules may contribute to an improvement in body composition through increasing metabolism and enhancing the body's capacity to burn fat. Cod Liver Oil capsules, it is believed, increases the flow of blood to the muscles during exercise and helps to stimulate enzymes which transport fat to where it is needed to be converted into energy.

Omega-3 found in Cod Liver Oil has been shown to be effective in improving weight loss and particularly effective for losing belly fat, as confirmed by trials conducted. When consumed together with a healthy, low fat diet and regular exercise, Cod Liver Oil capsules can contribute to weight loss, confirms research.

Researchers plan extended studies to gain further insights into the impact of Omega 3 in Cod Liver Oil on weight loss, combined with enhanced levels of exercise and diet. Although Omega 3 can be accessed via a diet that contains fish, the intake of a regular supplement such as the Cod Liver Oil capsules ensure that a steady and a consistent dose is obtained by the body for greater effectiveness.

Widely used as a healthy and a natural food supplement, Cod Liver Oil has been confirmed by research to contribute towards reinforcing immunity, flexible and healthy joints, strong bones, healthy hair, skin and nails and in providing anti-aging benefits. It is also confirmed to be effective in enhancing brain and memory functions while also contributing towards healthy sight.

For over 80 years, Cod Liver Oil capsules have been recognised as a trusted source of goodness by generations throughout the world.