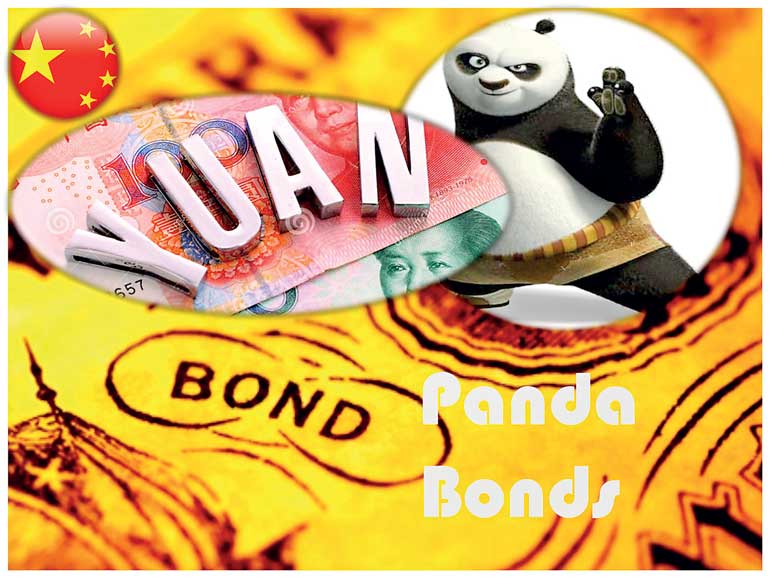 "Bonds" – the word which was in the top news for a variety of reasons has emerged again, this time with a positive sentiment. Sri Lanka appointed four international banks as lead banks for issuing $ 1.5 billion 10-year sovereign bonds. The financial condition of present day Sri Lanka shows a gloomy outlook with a large fiscal deficit and increasing pressure on balance of payments due to high debt repayment obligations amidst the pressure on sovereign credit profile due to increased refinancing risk.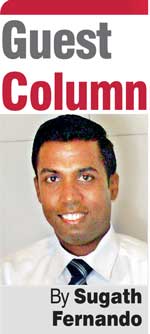 The Government, in its effort to revamp the economy, considered several key aspects to ease the financing pressure by providing external liquidity. One major aspect which successfully achieved is the securing of IMF extended fund facility of $ 1.5 billion. The facility is expected to accompany additional $ 650 m in separate multilateral and bilateral loans making the total support approximately $ 2.2 b.

On the other aspect Sri Lanka is expecting to issue global bonds worth $ 3 b. In the discussion of sovereign bonds, it was reported that the Sri Lanka got the green light from People's Bank of China to issue Panda bonds and the Government is planning to issue Panda bonds for a value between $ 500 m to one billion with a cheaper rate of 5%. Further it was revealed that the funds are expected to be utilised for payment obligations to Chinese firms involved in infrastructure development in Sri Lanka.


What are Panda bonds?

Panda bond is a Renminbi denominated bond sold in China by non-Chinese companies, institutions or sovereigns or Chinese red chip corporates (firms based in China but incorporated internationally and listed in Hong Kong).


Panda – History and developments

Panda bonds is an innovative financial product introduced by the Chinese Government in 2005, as an initiative to develop capital market infrastructure and encourage a vibrant bond market. The inaugural issue was done by International Finance Corporation (IFC, a member of the World Bank Group) and Asian Development Bank on 18 October 2005.

However the Panda bond market was not developed as anticipated due to capital market controls which prevailed during the period 2005 to 2015. The fresh wave of enthusiasm struck the global markets in 2015 with China deciding to open its capital markets for global investors. Panda bonds are first to be in the limelight outshining the then infamous Dim Sum bonds of China. (Dim Sum bonds are offshore Renminbi denominated bonds, which are issued in Hong Kong. It facilitates interested investors to get and exposure to Renminbi avoiding any restriction of capital controls.)

A major objective of the Chinese government in facilitating the market infrastructure is to provide opportunities for domestic investors to diversify away from volatile stock market. Panda bond market is still at its infant stage with only 11 issuers and with outstanding bonds of $ 2.57 billion. International Financial Corporation (IFC) estimates that the Panda bond market will develop into a $ 50 billion market by 2020.


Opportunities and challenges

The Panda bond market allows corporates and sovereigns to get access to cheaper funds with interest rate averaging around 5%. China with a massive GDP of $ 14 trillion has many business entities and billionaire individuals (50 billionaires according to 2015 records) seeking to diversify their wealth. Hence issuers of Panda bonds have an encouraging potential market.

Chinese bond market has its inherent obstacles for the investors, which may also affect Panda bond investors. China has a fragmented bond market where regulatory bodies are often competing with each other. The market is divided into two segments, namely inter-bank bond market and exchange-based bond market. Interbank market is an Over the Counter (OTC) wholesale market; in contrast the exchange bond market is a retail market where individuals, small and medium size institutional investors are active. Interbank market is regulated by People's Bank of China – the Chinese Central Bank, and the exchange market is regulated by China Securities Regulatory Commission.

The issuer of the bond must provide financial statements complying with International Financial Reporting Standards (IFRS). Because of this fact, Japanese and US issuers are effectively excluded from the market as they use GAAP (Generally Accepted Accounting Principles) as their accounting standard.

Further, getting the bond proceeds out of the China rests as a grey area, giving investors a second thought before investing. Fitch Ratings in its statement in March 2016 mentioned that it was not anticipating a surge in the Panda bond market in the short term due to stringent regulatory requirements, unfamiliarity of Chinese investors regarding international issuers and unsound liquidity in secondary market.


Are we the first country to issue Panda bonds?

Sri Lanka is not the first country to issue sovereign panda bonds. However we will be among the first five, based on the time taken for the regulatory procedures. The first country to issue sovereign Panda bonds is South Korea. It issued the bond in the initial period after opening of capital markets. It issued the bond in December 2015, for Yuan 3 billion ($ 464 m). The next in line was the Canadian province of British Columbia. Nigeria, the biggest economy ($ 490 b) in Africa, which is hit by the slump in global oil prices, is also negotiating on issuing Panda bonds. Further Poland is also in the race to secure its place in Panda bond market to gap its fiscal deficits.

It is vital to Sri Lanka to secure funding sources to gap the fiscal shortfalls and servicing of foreign currency denominated loan facilities. In a background where the sovereign credit rating is also downgraded, exploring new markets and funding sources with low cost can be seen as a prudent measure towards revamping the economy of the country.
(The writer is a Banker and an Associate member of the Institute of Bankers, currently based in the Chennai branch of a Sri Lankan bank. He can be reached via email sugath.wsc@gmail.com.)