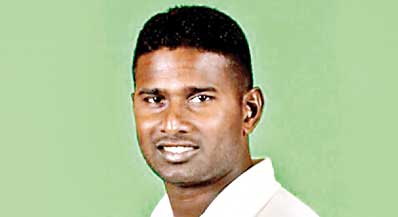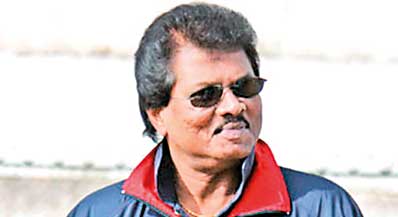 Sri Lanka Cricket yesterday announced that the Executive Committee has appointed former Sri Lanka opener Avishka Gunawardene as Coach of the Sri Lanka A Team ahead of their upcoming tour of England.

The former batsman, known for his explosive style is a current member of the SLC Coaching Panel, and has just completed a stint as the Assistant Coach of the Sri Lanka Under 19 team. Gunawardena who was the Head Coach of Sri Lanka's premier club SSC for nine consecutive seasons, also functioned as the Director of Cricket for Royal College Colombo prior to taking on his national appointment.

An old boy of Ananda College, Gunawardene was a left-handed opener for Sri Lanka scoring a century and top-scoring in the semifinal defeat to South Africa at the Commonwealth Games in 1998 at 21 years. He ended his national career with best figures of 132 against West Indies in 2000, having represented Sri Lanka in six Tests, 61 ODIs and six T20 matches.

Meanwhile, the first Sri Lankan Cricketer to reach 1,000 test runs, veteran coach Roy Dias, has been appointed as the Under 19 Coach, and will guide the stable through their forthcoming tours in England and South Africa.

The former national coach, who was also in the hot seat in Nepal and Malaysia, is an experienced campaigner and is a widely-acclaimed coaching professional.

Dias, already an experienced cricketer when Sri Lanka achieved Test status, was pivotal in Sri Lanka's maiden Test victory, and series victory, over India in 1985-86. Dias knocked a brilliant 106 in the third Test after scoring 50s in both innings of the previous Test, ensuring the series clinch. Known for his classical style and great timing, Dias scored 1,285 runs in his Test career of 20 Tests and 1573 ODI runs in 58 ODIs.

Sri Lanka Cricket's focus on youth squads, to build international cricket savvy future players, is well established with the recently concluded Super Under 19 Provincial tournament seeing stellar performances worthy of notice, and is further cemented by the above appointments.