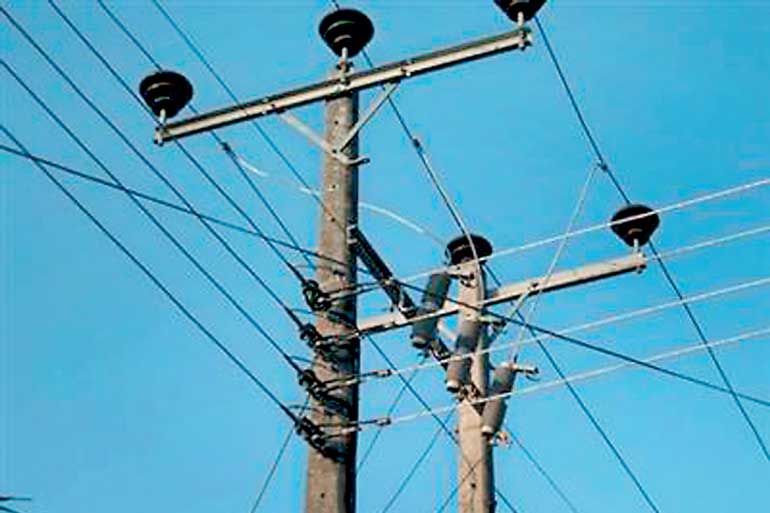 By Oxford Business Group

As the only South Asian nation with near-100% grid connectivity, Sri Lanka has shifted its focus in recent months toward boosting the reliability and quality of electricity supply, as well as revising its tariff structure.

Efforts to integrate the country's electricity grid with the Indian subcontinent should also serve longer-term sector interests, as Sri Lanka eyes regional energy trade to smooth price fluctuations.


The way forward

With only a few remote communities in the island still off the grid, Sri Lanka has achieved around 98% electrification – a significant milestone, particularly when compared to other economics in South Asia: Nepal has an electrification rate of around 76% while Pakistan's stands at 73%, according to the International Energy Agency.

As Sri Lanka edges closer to full electrification, both the national regulator and State agencies are tailoring their efforts toward improving quality and reliability of supply.

To that end, in January the sector regulator, the Public Utilities Commission of Sri Lanka (PUCSL), launched its activity plan for 2016, bringing together a series of schemes developed over the past few years and laying out 12 goals to improve quality of service nationwide.

These targets are seen as particularly critical given the recent power outage, the worst in 20 years, which left the entire island in the dark for hours in mid-March, disrupting transport, trade and water services.

Seven of the goals outlined are geared towards resolving quality issues by 2020 and ensuring that all consumers obtain standard levels of voltage and frequency. The PUCSL has also set clear customer service targets, with an aim to lower wait times for inquires and complaints to 14 days or less.


Focus on price

To promote more efficient electricity use, Sri Lanka has also been working to expand its time-of-use (ToU) metering to different customer segments.

Over the past few years, mandatory ToU meters have been installed for industrial and general-purpose commercial consumers, and the PUCSL, the state-owned Ceylon Electricity Board (CEB), and the Lanka Electricity Company are currently discussing expanding ToU meters to domestic users.

"If you take Sri Lanka, more than 50% of domestic consumers get very cheap electricity (around $0.03 per KWh), and another 20-30% still get electricity at a rate we consider very economical by regional and even global standards," Damitha Kumarasinghe, Director General of the PUCSL, told global research and publishing firm Oxford Business Group. "Even at the highest bracket, industrial ToU meters charge around $0.10 per KWh, which is very competitive for manufacturing."

However, some in the industry are calling for more cost-reflective tariffs – a framework promoted during the reform era of the early 2000s but largely abandoned under the administration of President Mahinda Rajapaksa.

Any move to rationalise electricity subsidies and move towards more cost-reflective pricing could have positive implications for the CEB, which owns 85% of all distribution and all transmission infrastructure, along with most of the country's power-generating assets.

While the company's efficiency has, to some extent, improved over time, its inconsistent performance continues to weigh on Sri Lanka's Treasury. In 2014 alone the board recorded operating losses of Rs. 11.7 b ($ 80.6 m), after Rs. 24.6 b ($ 181.9 m) in operating profits the previous year. "The tariff is the biggest factor that determines our profitability as an entity," M.C. Wickramasekara, General Manager of the CEB, told OBG. "Alongside the ToU metering put in place last year, and off-peak measures for electric vehicle charging, we would ultimately like to see a cost-reflective consumer tariff and more tariff rationalisation."


Regional connectivity

The proposed integration of Sri Lanka's national grid into a regional network could ultimately improve the stability and reliability of the country's power supply, allowing it to purchase electricity from its neighbours during peak-price periods and likewise export when prices are low.

Electricity costs in Sri Lanka are often a function of the price of oil – traditionally one of the country's largest imports — as well as weather patterns, given the country's sizeable hydroelectric assets.

In the past this has caused some pricing volatility, albeit less so since the introduction and expansion of coal-powered facilities.

In late 2015 the eight member countries of the South Asian Association for Regional Cooperation agreed in principle to an integrated regional grid to trade electricity on the Indian Energy Exchange. While the Bhutan, Nepal and Bangladesh grids have all been interconnected and are currently engaging in cross-border trading, the Sri Lankan and Maldivian grids have yet to be linked up.

Pre-feasibility studies on the proposed Sri Lanka-India transmission network have already been completed, according to the PUCSL. The interconnection – a high-voltage, direct current line to run from Madurai in India to Anuradhapura, Sri Lanka – is originally planned to transmit up to 500 MW, scalable up to 1 GW.

However, some opposition from the general public and local interest groups remains given historical tensions with India.

"The technical merits are all there, but there are a number of arguments made by various parties about the social implications of connecting to the subcontinent," Kumarasinghe told OBG. "Over time we need to have consultation and awareness programmes with the general public."


(This Sri Lanka economic update was produced by Oxford Business Group.)