MTI Corporate Finance announces the launch of the much awaited 'idea2fund', a platform for anyone to pitch their business idea and gain access to funding and advisory. The entry application to this venture challenge is now open to be downloaded from the following link: www.idea2fund.lk.

This platform which is conceptualised and managed by MTI Corporate Finance, is an initiative to encourage entrepreneurship across all audiences and domains in the island. By linking budding entrepreneurs to cross-industry investors with strategic advisory from MTI Consulting, the intention is to create a new wave of start-ups and game-changers.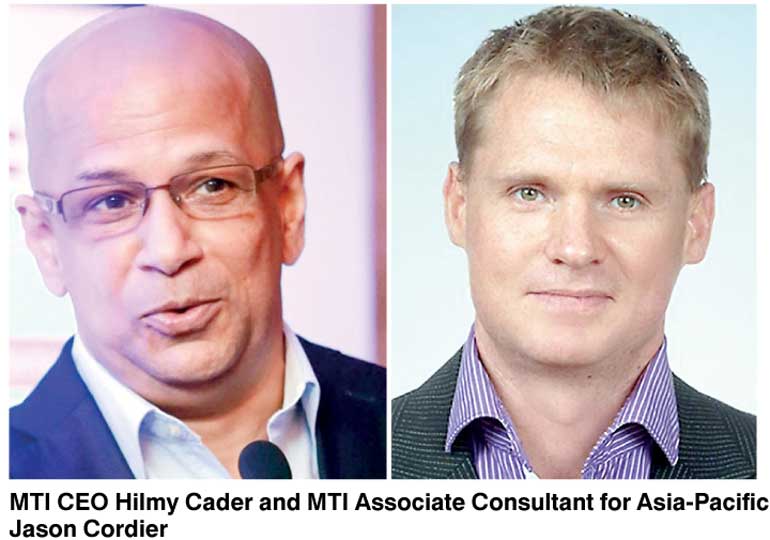 idea2fund, a year-round challenge, has three specifics stages as follows: entry application followed by a concept presentation to MTI and its international consultants; and finally a commercial presentation to an elite panel of Sri Lankan investors/venture capitalists, successful entrepreneurs and MTI consultants.

"MTI is excited about this venture challenge, as we see the potential to identify disruptive business ideas and talent which can create vast opportunities and wealth in the economy. With the access to funding that investors have already pledged plus with the strategic advisory and implementation support from MTI, we fill a gap in the start-up environment which we believe will lead to the birth of a new breed of entrepreneurs and bankable ideas," said MTI Consulting CEO Hilmy Cader.

MTI Corporate Finance is the corporate finance arm of MTI Consulting, a boutique strategy consultancy with a network of associates across Asia, Africa and Middle East. MTI Corporate Finance provides a comprehensive range of services, including due diligence, feasibility studies, funding new businesses or capitalisation of existing ones – from IPOs to private placement facilitation, M&A facilitation, and advisory on governance, compliances and risk management.