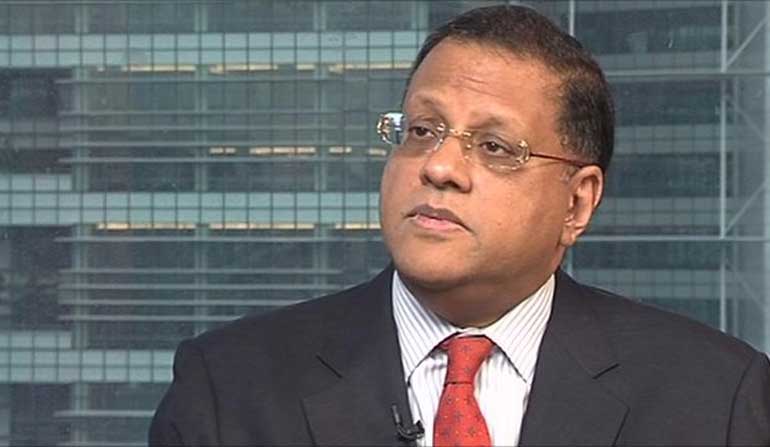 Central Bank Governor

Arjuna Mahendran
Reuters: Raising Sri Lankan official interest rates would hurt economic growth because they are already high compared to inflation, Central Bank governor Arjuna Mahendran said on Thursday.

However, he said, monetary tightening could not be ruled out given faster growth in private sector lending, noting that borrowing used to buy imported vehicles was hurting the rupee exchange rate.

The Central Bank held policy rates steady at record lows for an eighth successive month on Wednesday, but raised commercial banks' statutory reserve ratio (SRR) by 150 basis points with effect from 16 January to reduce excess liquidity in the market.

Mahendran said the SRR was raised to ward off a risk of higher demand-driven inflation.

"Raising the interest rate will damage the growth of the economy," Mahendran told reporters in Colombo.

"We did not think it was appropriate to raise interest rate at this point, because our interest rates are already significantly higher than the inflation. In real terms, Sri Lankan interest rates are reasonably high."

The Central Bank cut the main rates by 50 basis points in April to record lows. Since then, private-sector credit growth has picked up to 26.3 percent in October from a year earlier, compared with 13.9 percent in March.

The Central Bank imposed some restrictions on vehicle imports to curb dollar outflows, but lower policy interest rates have already resulted in higher imports and heavy pressure on the exchange rate. The rupee currency is hovering around record lows and has fallen around 9 percent this year.

Mahendran said the Central Bank is concerned about "overheating" credit growth and expected Wednesday's monetary policy decision would subdue lending.

He said higher credit growth has already created "some strain on the balance of payments" because much of it was used for vehicle imports.


"If we do not see a significant diminishing in the credit growth, clearly there would have to be more tightening. I would not rule out monetary tightening. I think the key thing is to look at the inflationary expectation."

Another possible U.S. rate hike in the first half of 2016 could compel the Central Bank to revisit its the current monetary policy, Mahendran said.