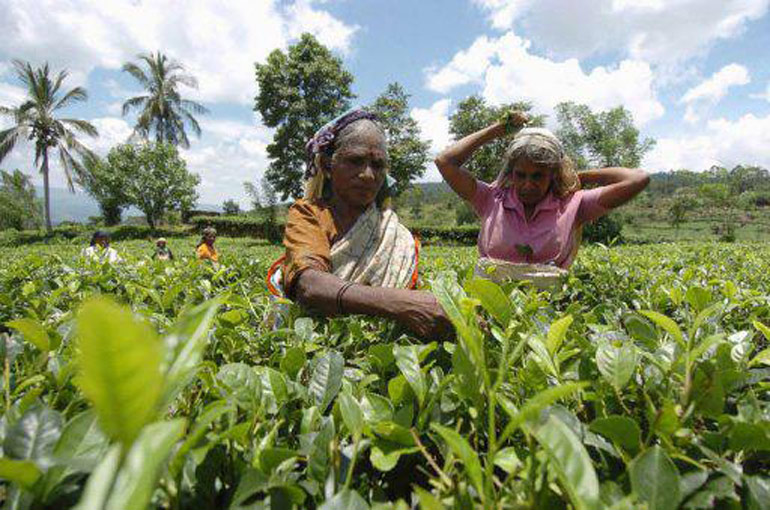 By Charumini de Silva

In a bid to stabilise sagging tea prices, the Sri Lanka Tea Board will commence buying premium quality tea from the Colombo Tea Auction within the next two weeks, a senior official said.

The decision was taken as a result of the discussion the tea industry stakeholders had with Premier Ranil Wickremesinghe last week in order to stabilise prices and uplift small-time growers who are struggling to survive.

Sri Lanka Tea Board Tea Commissioner E.A.J.K.Edirisinghe told the Daily FT that they would only buy tea from the auctions if the market were to collapse.

"We still have not started purchasing from the Colombo Tea Auction as the market is gradually picking up at present. However, we will intervene into the process of purchasing only if necessary," he added.

He also said that the Treasury had given approval to release funds up to Rs.1 billion to assist the tea industry which had run into a crisis.

Edirisinghe further said that they would purchase premium quality tea from the Colombo auction until the market became stable.

However, the majority of the tea brokers said that they preferred a steady market mechanism instead of the Government having to intervene.

"We appreciate the effort of the Government in coming forward to rescue the tea industry. But having said that, I think if we own the market, the market mechanism should fix the problem without the Government having to intervene and fix prices artificially," a tea broker who wished to remain anonymous told the Daily FT.

He went on to say that the Government should allow import of tea for value addition and re-exports.

"Liberalisation is the only way forward if we are to enhance earnings of the tea industry," he opined.

Noting that Sri Lanka's tea prices were higher compared to its competitors, he suggested that the Government should take another look at the policies for the country to be competitive in the world market.

Of the four key export markets, Sri Lanka is only dominating in Russia, while in the other three – UK, US and Pakistan – exports are less than 2%.

"We will soon be second to India in our key market as well if we do not liberalise the market under certain regulations," he pointed.

Further clarifying his point he asserted that traditionally, Sri Lanka had been depending on Russia and Middle Eastern countries where 50% to 65% of the teas was exported. As they are mostly commodity-based countries and with the drastic drop in oil prices, these economies have been severely affected.

Therefore, he suggested that it was high time Sri Lanka looked at new marketplaces like the European Union and Western markets where we could blend and match prices.

Explaining what have had catered 10 years may not suit the market demand, he said: "Consumption patterns have evolved dramatically, hence catering to the trending consumption patterns is crucial to be competitive and sustain in these new markets."
Cabinet approves Rs. 450 per kilo buy
Cabinet has approved the proposal made by Naveen Dissanayake, Minister of Plantation Industries, to allocate required funds to purchase 1km of quality tea for Rs. 430/- from the auction by the Sri Lanka Tea Board.

The Government will suspend purchasing once the price reaches the limit of Rs. 450/-.

According to official sources, crisis situations in Ceylon Tea importing countries from the commencement of the year 2015 has recorded a low price in tea.

Although the production cost of a kilogram of tea is Rs. 450/- the auction recorded a price of Rs. 385.51. The Government said a program to provide a certified price for tea was implemented with an expenditure of Rs. 6,000 million.
In this context the government has to intervene in stabilizing the tea price as well as providing subsidies.

In 2008 the then Government has controlled the reducing of tea price by purchasing tea from auction as well.