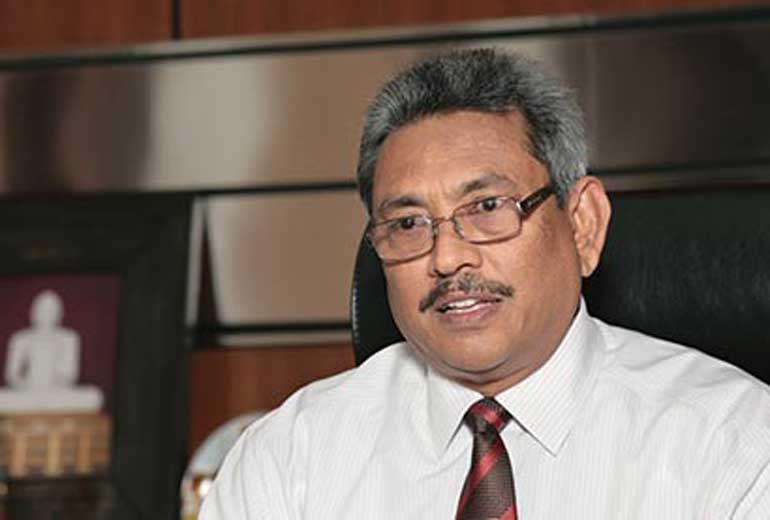 Former Defence Secretary

Gotabaya Rajapaksa
By Shanika Sriyananda

Former Defence Secretary Gotabaya Rajapaksa and other top officials who served at the Government-owned security provider Rakna Araksha Lanka Ltd. (RALL) during the previous regime will testify again at the public hearing of the Presidential Commission of Inquiry to Investigate and Inquire into Serious Acts of Fraud, Corruption and Abuse of Power, State Resources, and Privileges (PRECIFAC) today.

They will appear before PRECIFAC Commissioners – High Court Judges Padman Surasena, Amendra Seneviratna, Vikum Kaluarachchi and Gihan Kulatunga and former Auditor General B.A. Premathilake – at the fourth public hearing, which takes place today and tomorrow at the BMICH.

RALL, which provides security services – industrial, commercial, air and maritime security – and specialised training to the commercial sector, is accused of chain of allegations, including deploying over 500 RALL employees at the presidential campaign in 2015 in support of ex-President Mahinda Rajapaksa, misuse of Rs. 6 million for deploying RALL security personnel and giving temporary employment to 150 members attached to the Civil Defence Force to carry out duties of those who were deployed for the election campaign.

PRECIFAC Secretary Lacille de Silva confirmed that the RALL issue would be taken up at the public hearing today and the former Defence Secretary had been summoned again today.

Rajapaksa testified at the last PRECIFAC public hearing over the same allegations – misusing State funds and using RALL staffers for the presidential election campaign 2015.