Prime Minister Ranil Wickremesinghe has extended an invitation to iconic and flamboyant global business leader and philanthropist Richard Branson to visit Sri Lanka and explore prospects for investments.

The invitation was extended last week when Wickremesinghe spoke with Branson over the phone.

The initiative had been facilitated by a young entrepreneur who works closely with Branson and an advisor to Premier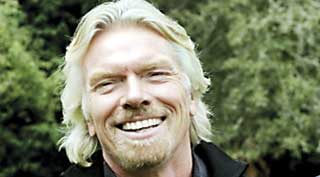 with strong links to the private sector.

Analysts viewed the telephone call and invitation to Branson as a business-savvy move by Premier Wickremesinghe and the confidence the latter has about the prospects of his party winning the upcoming general election.

An English businessmen and investor Branson is best known as the founder of Virgin Group, which comprises more than 400 companies. According to the Forbes 2014 list of billionaires, Branson is the seventh richest citizen of the United Kingdom, with an estimated net worth of $4.9 billion.