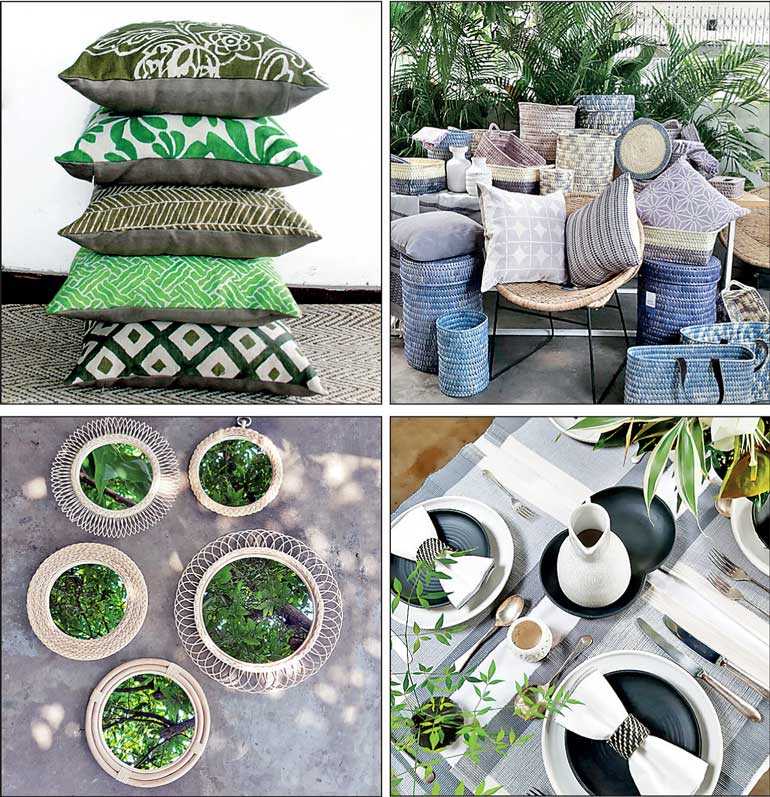 ---
Trend-setting local brand Urban Island is taking its superb collection of "designed and made in Sri Lanka" textiles and homeware to Paris's Maison et Objet in September. This will be the first time Urban Island is participating in this prestigious event: Maison et Objet is the foremost interior design trade fair in the world.

Exhibiting at the fair presents an unparalleled opportunity to showcase the best of Sri Lankan design incorporating heritage craft skills and sends a strong message that creative Sri Lanka is open for business.

Urban Island Founder and Design Corp Chairperson Linda Speldewinde said: "We see this as a great opportunity to promote our beautifully designed and curated range and it allows us to showcase the extraordinary depth of design and artisanal talent in Sri Lanka."

Speldewinde added: "We very much support the 'Positive Sri Lanka' campaign currently underway and see our participation in Maison et Objet in Paris as providing positive momentum for the creative industries on our extraordinary island."

Despite the economic downturn in Sri Lanka following the Easter Sunday attacks, Urban Island has received steadfast support from its loyal customer base.

According to Urban Island General Manager Ishara Wijemanne: "We only opened our flagship store in Colombo 7 last October, but our wonderful customers have embraced the brand. I am convinced it is because Urban Island celebrates the best of Sri Lanka: not only is it contemporary, elegant and functional, it also promotes Sri Lanka's rich craft heritage. Many people – local and tourists alike – are keen to buy products that are designed and made in Sri Lanka."

Urban Island partners top designers with skilled Sri Lankan artisans to produce high quality hand-produced items.

Sustainability is a core part of the Urban Island brand. According to Wijemanne, "Everything we have is made in Sri Lanka, we source local material wherever possible, we avoid plastic and handle waste responsibly. Urban Island recently received 'fair trade' certification in recognition that we are a responsible, ethical brand that treads lightly on the environment."

Maison et Objet trade fair will take place in Paris from 6-10 September. It is held bi-annually in Paris Nord Villepinte Exhibition Centre and is a major international trade event for the for interior decoration, design and textiles industry. It involves 64,000 professional visitors and over 3,000 exhibitors. At least 64 others countries will be represented at the event.