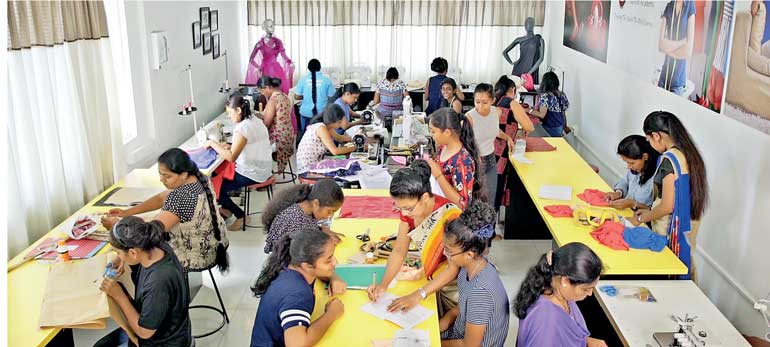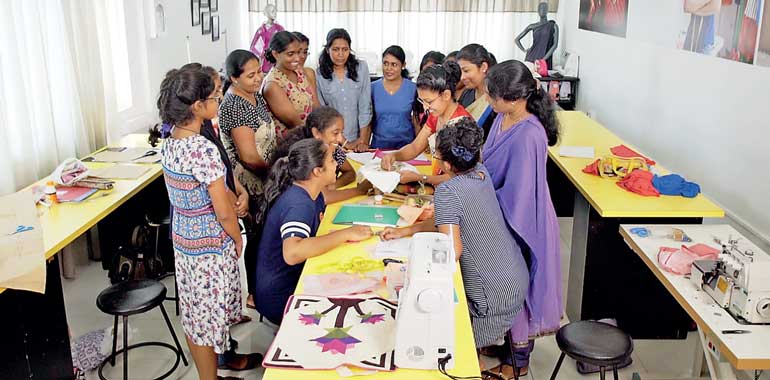 The Singer Fashion Academy, recognised for nurturing creative skills and helping build entrepreneurial opportunities for women, celebrates International Woman's Day across all its academies countrywide.

Commemorating International Women's Day, which falls on 8 March, all new applicants registering for courses at Singer's fashion academies islandwide will receive an elegant gift and an attractive discount for all the courses on offer.

Additionally, in support of empowering women further, Singer Fashion Academy offers free registration for all new students during the month of March.

The United Nations declared International Women's Day as a day dedicated to celebrating the achievements and contributions of women across the globe.

In Sri Lanka, Singer Fashion Academy's growing base of budding entrepreneurs, housewives, school leavers and students have the opportunity and ideal space to be empowered through the lens of education and embrace the entrepreneurial spirit to fully realise their potential.

Commenting on the Academy's initiatives, Singer Business School Head Koshitha Peramunugamage said, "The marking of International Women's Day is a unique opportunity to celebrate women's achievements and empower them. The Singer Fashion Academy is a firm believer in the contribution women make to our economy and the world as we continue to support them to fully realise their potential."

The Singer Fashion Academy prides itself in its role of women empowerment where small local industries such as sewing and arts and crafts for the tourism sector, tailoring and stitching in rural and village communities are now mainstays through sustainable employment.

Catering to the growing demand from diverse communities, the Singer Fashion Academy has recently engaged in expanding its reach and upgrading facilities in several locations.

Extending its reach, the Academy recently declared open its newest branch for 2018 in Thalawathugoda. Eager students in this town can now achieve qualifications from the 25+ courses available including the two Diploma Programs offered through the academy.

To date, the Fashion Academy conducts classes at 70 locations, situated mainly at Singer Plus outlets countrywide offering students' convenient venues to choose from.

Additionally, the Singer Fashion Academy in Wellawatte has been upgraded and revamped with new amenities and facilities providing students a comfortable atmosphere and homely environment.

With an aim of strengthening its course offering and education outcomes the Singer Fashion Academy is also hoping to provide students with prestigious professional credentials in the future, helping validate student skills and expertise further.

To obtain further information contact 011-5400400.