Norwood Estate, belonging to Bogawantalawa Plantations PLC, has traditionally been in the business of manufacturing black tea incorporating orthodox methods of manufacture.

The estate is situated in the Norwood town bordering the Castlereagh reservoir and the Bogawantalawa valley, which is famous for manufacturing quality teas.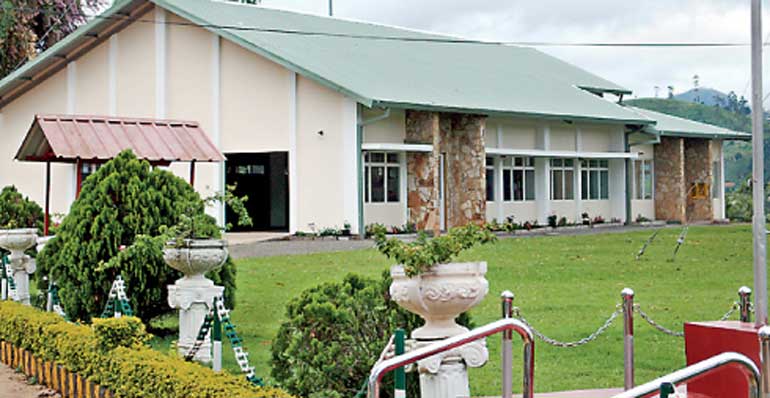 Due to the growing trend and consumerswitch to healthier dietary options, green tea has earned itself a significant demand in the current tea market. The Norwood Estate, recognising this niche,took a strategic decision to establish a green tea manufacturing plant at the Norwood Estate. The state-of-the-art green tea factory is situated separate from the existing black tea processing centre.

In the manufacturing of green tea, the leaves are harvested from the camellia sinensis plant and are then quickly heated by pan firing or steaming and dried to prevent too much oxidation that would otherwise turn the leaves to a dark brown. Green tea originated in China, but it has become associated with many cultures throughout Asia. Green tea has recently become relatively widespread in the Western world where black tea has been traditionally consumed. Green tea is also widely used as extracts used in various beverages, dietary supplements and cosmetic items. Many varieties of green tea have been created in the countries where it is grown. These varieties can differ substantially due to variable growing conditions, horticulture, production processing and harvesting time.

The setting up of a new green tea processing plant was entrusted to Brown & Company PLC, as a result of the trust and confidence placed in the Browns brand.

The machinery installed at the factory is capable of processing an approximate of 7,500kgs of green leaf per day. The factory consists of the complete range of machinery needed for the manufacturing of quality green tea. The Processing Room consists of the panner, the green tea steamer and boiler,moon type rollers, circulation type automatic tea drier for secondary drying of tea, ball tea machines, green tea rollers and sorting machines. The total electrification of the factory was also carried out by Brown & Company PLC. Browns & Company PLC was established in 1875, and has sinceacquired the status as a leading engineering company in Sri Lanka. Browns has been in the forefront of plantation engineering and is involved in the manufacture of plantation machinery for the tea and rubber industries and other allied machinery. Browns has partnered with well-known tea producers in India, Taiwan and China. This has further strengthenedits knowledge sharing with other plantation companies and factory owners. In addition the Norwood Estate has been certified to manufacture Organic, Rainforest Alliance and Fair Trade certified black and green teas.