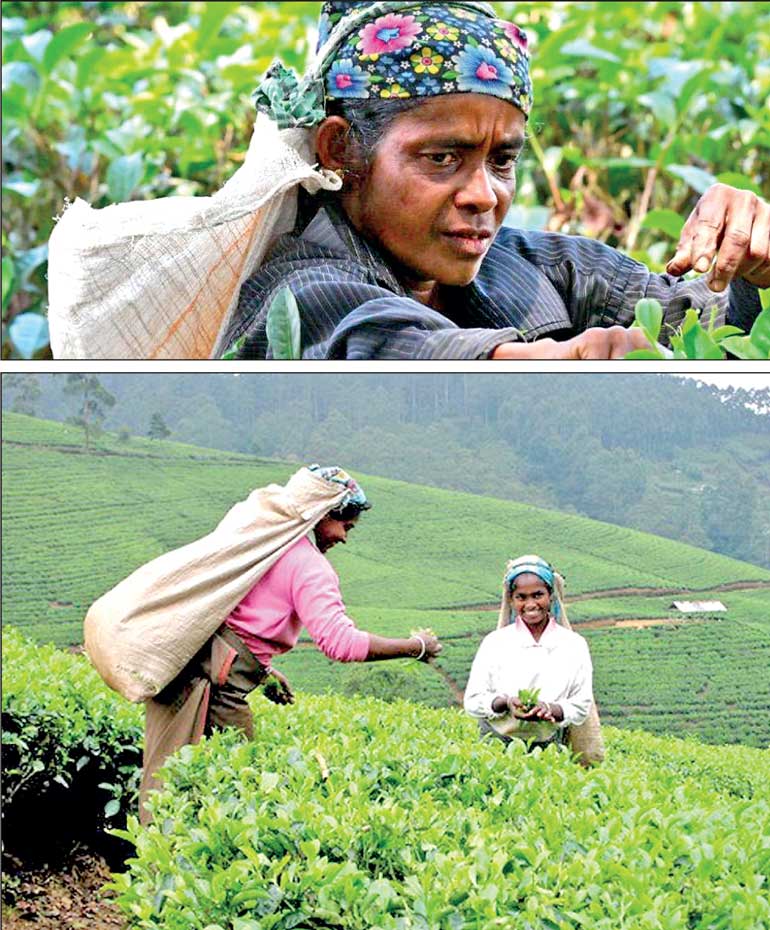 There is an urgent need to devise sustainable measures, for the long-term as well as the short-term, to support the Lankan agriculture sector
---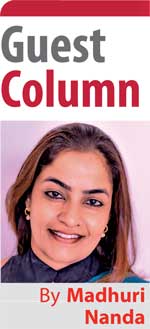 Today we are in the midst of many conversations and debates on the impact of the recent Government directives about the import of agrochemicals aimed at an immediate shift to organic agriculture.

Needless to say, an immediate shift comes with significant implications on the economy and rural livelihoods. The Rainforest Alliance is cognisant that a sudden shift would affect farmers, reduce productivity levels, and impact on the export levels capacity of key commodities, including tea.

However, what seems to be missing from the entire debate is the focus on the way forward to steer and guide the producers, ranging from the well-established larger estates to the smallholders who are unaware of the solutions and uncertain of the next steps they need to take to navigate the changes and the future of their livelihoods.

There is an urgent need to devise sustainable measures, for the long-term as well as the short-term, to support the Lankan agriculture sector. The Rainforest Alliance offers innovative solutions from our experience in South Asia.

Open and collaborative stakeholder engagement is vital to deliver constructive solutions that are much needed at this juncture. Researchers, practitioners, private sector, Government, working on sustainable agriculture need to join forces together with Civil Society Organisations (CSOs) that represent the voice of farmers to begin to develop a sustainable pathway forward.

By employing a consultative and inclusive approach together with the farmers and with the inclusion of the local communities, it would be possible to identify the most viable solutions that can be effectively implemented.

NGOs working on the ground would be instrumental in this step to build trust and confidence among the farmers to implement strategies backed by scientific evidence. This would also bring awareness among the smallholders and help address their overwhelming concerns and give much needed hope towards ensuring their livelihoods and a more secure future.

Diversification of crops and opportunities for alternate income avenues could help in the short-term substantially. Regional expertise from the Rainforest Alliance and its extensive global community network could also help provide solutions that have already been tried and tested in the field.

Training and capacity building for farmers and rural stakeholders is critical in order to develop scalable solutions. There would need to be a robust strategy towards strengthening the capacities of farmers through targeted practical trainings. The role of Government would be key to provide institutional support and resources to make it a success.

The Rainforest Alliance in South Asia is well positioned to support Sri Lanka by providing farmers with the knowledge and skills to commence the long journey towards more sustainable farming, starting with integrated pest management.

The Rainforest Alliance certified tea producers in Sri Lanka are already committed to sustainable agriculture. We are currently working closely with our global teams to gather our experiences in other countries to bring knowledge-based solutions to our certified members in Sri Lanka. Cross-country learnings are also available within the region to devise implementable solutions.

In India, for instance, in the state of Andhra Pradesh, small farmers are already adopting natural farming practices to incorporate animal waste and inputs available within their farms to improve soil health and biodiversity through Government support. They find better soil health, increased biodiversity and resilient systems over a period of two to three years to improve their productivity and quality of produce.

Similarly, studies in Colombia, Ghana, and Nicaragua comparing Rainforest Alliance Certified versus non-certified farms showed that certified farms are more effective at implementing erosion-preventing measures and enhancing soil fertility and overall soil health. These experiences can be implemented in Sri Lanka with the support of local CSOs and researchers to identify contextualised solution and ensure productivity is restored.

It is the moral responsibility of all stakeholders to join hands in this journey and support the vulnerable farmers in the country. Farmers and communities deserve and will benefit from a phased transition to more sustainable agriculture, instead of an attempt to suddenly shift away from agrochemicals without compromising the soil health and livelihoods of communities.

The Rainforest Alliance is an international non-profit organisation working in 70 countries at the intersection of business, agriculture and forests. It focuses on creating a more sustainable world by using social and market forces to protect nature and improve the lives of farmers and forest communities. By bringing farmers, forest communities, companies, and individuals together it addresses some of the most pressing social and environmental challenges of today.

In 2020, more than 6.8 million hectares of land and more than 2.3 million​ farmers were certified according to the Rainforest Alliance or UTZ standards, which are designed to improve economic, environmental, and social sustainability.
---
(The writer is Director – South Asia, Rainforest Alliance)
---