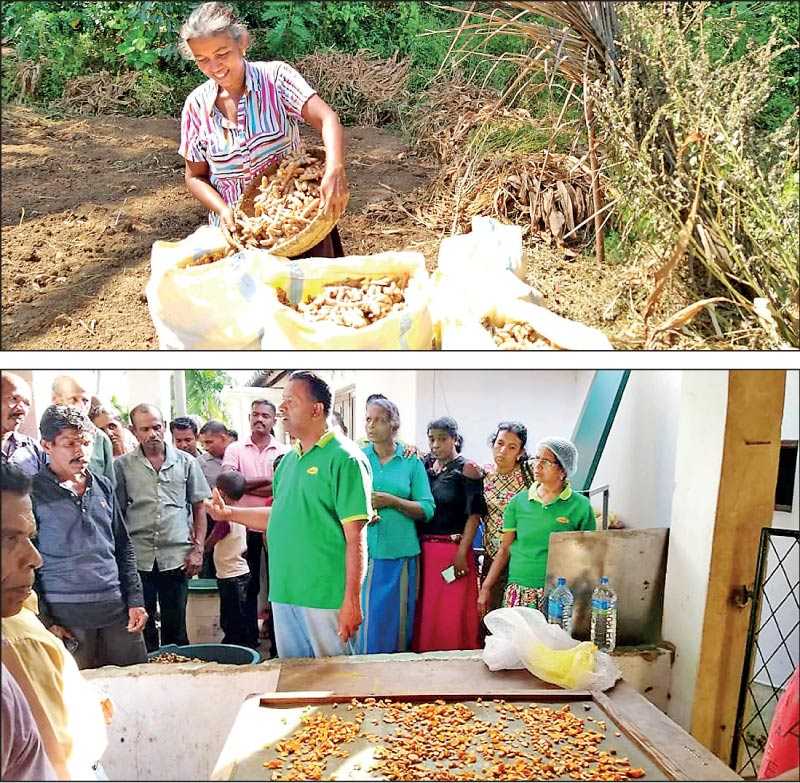 SAPP Value Chain Mobiliser Senanayaka
---
By Nilushana Sooriyaarachchi and Kapila Rasnyaka
---
Among its many effects, the COVID-19 pandemic has spelled a reversal of fortune for countless people and businesses around the world. But while many have experienced precipitous economic losses, some – through virtue of chance or sheer determination – have found new opportunities.

Such is the case in Sri Lanka, where the agricultural sector, vital to the country's overall food security, has undergone radical changes in the way it does business. In an effort to reduce Sri Lankans' exposure to the virus, the national government has banned imports of many staple foods, including maize, rice, sugar, soya, turmeric and flour-based products. Meanwhile, to avoid creating a market vacuum, the country's Ministry of Agriculture has rolled out a nationwide program to promote local production.

As one consequence of this ban, local demand for turmeric skyrocketed during the lockdown and stayed high after it was lifted. For the turmeric growers in the remote village of Gonagala, this was good news – and they'd been overdue for good news for a while.

Gonagala is located in Sri Lanka's rural Eastern Province. Its farmers are chiefly rice growers, though they also cultivate turmeric and other field crops through traditional methods.

In 2019, the SAPP program, a collaboration between IFAD and the Government of Sri Lanka, had begun working with the farmers in Gonagala. When project staff arrived, they found a village that was still reeling from the effects of the country's civil war. Every single project participant comes from a family that was directly affected by it.

SAPP staff had initially come to help the farmers of Gonagala strengthen their turmeric business. They cultivate a high-quality form of turmeric there – one that has a greater concentration of curcumin than that grown throughout most of the country, and that is fertilised only with traditional manure instead of chemical preparations. This should have resulted in a highly marketable product – but any increased earnings usually went straight back to the resellers, meaning the farmers saw little benefit.

SAPP had big plans to help the farmers orient their production for better market access, including strategies to get their turmeric into high-end sale points. Just as the first crop was nearing harvest time, COVID-19 came to Sri Lanka and the country went into lockdown. Nevertheless, the government allowed agricultural activities to continue – and SAPP stayed on.

"We were with them even during the lockdown," says Senanayaka, one of the value chain mobilisers working for SAPP. He described how many project participants feared they wouldn't be able to sell their crop. Nevertheless, he and his fellow staff were determined to help them find a solution. It was closer than they thought.

"With the import ban, demand for turmeric went up rapidly and we were able to bring several reputed buyers to the village. Our farmers received 250-300 Rs/kg for raw turmeric, which is three times higher than the normal price," he explains.

Before the pandemic hit, SAPP staff had identified another way to help the turmeric farmers improve their profit margins: adding value. Processing the raw turmeric into powder prior to sale, they knew, would enable them to sell it for a higher price. The village used to be able to do this – they had an old processing centre just for this purpose – but it had fallen into disrepair, and they no longer had the funds to keep it up. But thanks to SAPP's help, the village was able to renovate its processing centre and acquire new machines that can process the turmeric.

"Earlier, we struggled to sell our harvest even for 50 Rs/kg, but with the blessings of SAPP and IFAD, we have expanded our cultivation and received the best harvest and profits in our lifetime," says Bandara, the current president of the village cooperative. "We don't have to sell our harvest for low prices now. We can even keep our harvest and produce turmeric powder at our village."

Fortunately, the farmers of Gonagala have started to see immediate benefits. In addition to increasing their incomes – even during a pandemic – many of them have been able to repay bank loans and release their lands from mortgage. Some have even purchased motorbikes with their surplus funds.

Their future prospects are looking better than ever, too. As the Government of Sri Lanka continues to promote local production, they may be able to start exporting soon. Meanwhile, the project has become an eye-opener for other villages in the area.

"Many farmers have joined the SAPP Project to grow quality turmeric to sell," says Senanayaka. "In fact, many farmers in Ampara district have recently started growing turmeric, mainly due to our success."

For these farmers, the otherwise profound effects of the pandemic seem to hold a silver lining.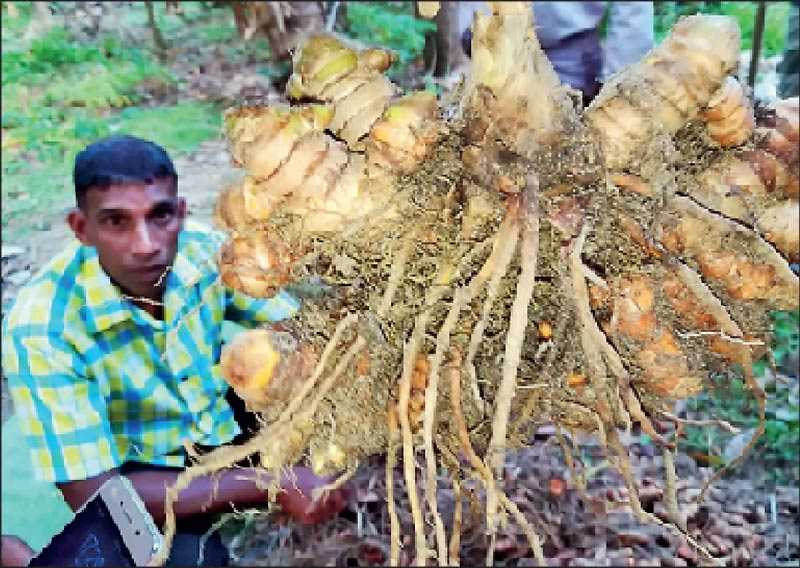 Gonagala Farmer Cooperative President Bandara
---
(Nilushana Sooriyaarachchi is a Consultant – Agribusiness, Market and Value Chains Development, SAPP, MoA, and Kapila Rasnyaka is Consultant – Gender, SAPP, MoA.)
---