By Ruwandi Gamage
Precision agriculture, 3D printing and Artificial Intelligence are three technologies both the Government and local companies should embrace to be competitive, improve sustainability and deliver development goals to Sri Lanka, a top expert said this week.

Ensuring the incorporation of sustainability and embracing new technology was essential for corporate strategies to be anchored in the reality of the marketplace, said Dr. Ravi Fernando delivering the keynote speech at the inauguration and research paper presentation of the Certified Professional Managers (CPM) Regional Management Conference 2018.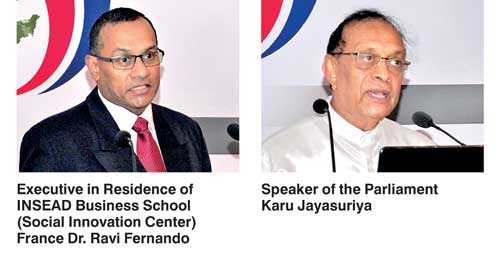 Urging companies to embed sustainability and new technology in their business strategies, INSEAD Business School (Social Innovation Centre), France Executive in Residence Dr. Fernando said that there was a big difference between Corporate Social Responsibility (CSR) and sustainability, and that leaders of companies must focus on the external environment for any business strategy to succeed and for businesses to grow.

"A sustainable business strategy is when a business has an economic growth model that is sensitive to the stewardship it has to the environment and its resources and contributes to the social progress of the communities it engages in," he said.

He further commented on how every single global supply chain was affected by climate change and how businesses needed to rethink their strategies to adapt to survive in the marketplace.

He emphasised the need for leadership to take charge on embedding sustainability in the corporate and national strategy and urged regional leaders to open their minds to the environmental changes taking place globally if the need to survive as a successful business and developed country was in their goals.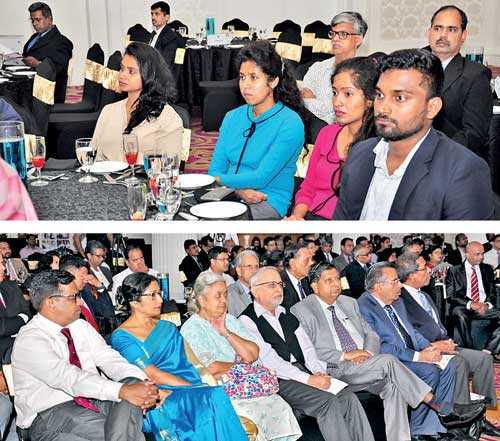 Taking examples from an article called 'Seven technologies that are changing the game' written by a Stanford professor, Dr. Fernando says precision agriculture, 3D printing and AI were three technological methods the South Asian region can embrace to ensure sustainability.

He stated how Holland, though a small country, was the second largest manufacturer of fruits, vegetables and flowers in the world due to precision agricultural techniques such as vertical plantation methods that use only 10% of the water compared to traditional agricultural farms.

"Agriculture is the one industry that everybody needs. Though agriculture is still largely unaffected by technology, countries are beginning to embrace technology for better economic growth. Methods like precision agriculture, 3D printing and AI are already being used in the field to yield more crops. These methods are also sustainable, and that is one of the major reasons they are catching up," he said.

Carrying the theme 'Delivering winnovative business strategies: The quest for managerial excellence' the CPM Regional Management Conference 2018 kicked off with the presentation of CPM management Leadership Awards, honouring seven management leaders who have made significant contributions in academia, government, business and society, digital services and outsourced services in Information Technology, the tourism industry, the career progression of professional women to reach top managerial positions, the professional Sri Lankan cricketer and e-commerce.