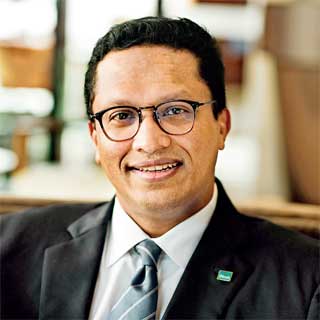 Dilhan C. Fernando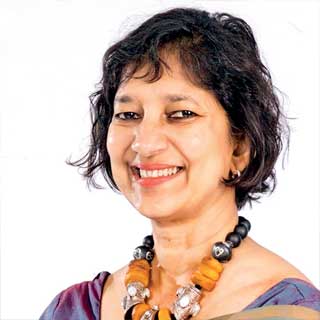 Shea Wickramasingha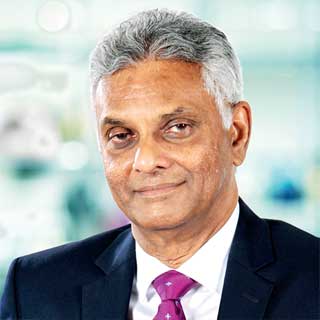 Dr. Rohan Fernando
---
Over 200 agribusinesses in Sri Lanka are now better informed on the business need for climate change adaptation following a successful webinar, 'Experience from Industry Leaders,' organised by The Ceylon Chamber of Commerce in partnership with the Australian Government-funded Market Development Facility (MDF).
The virtual event was the first in a planned series for local agribusinesses titled, 'The Business Case for Climate Change Adaptation for Agribusinesses'. The series raises awareness on climate change implications for Sri Lanka's agriculture sector and highlights the need for strong private sector focus on adaptation and mitigation to ensure resilience of businesses and investments. The kick-off webinar was attended by close to 200 agribusinesses of varying scale, reflecting growing business interest in how to effectively manage climate change alongside growing profits.

The Intergovernmental Panel on Climate Change (IPCC) published a landmark report earlier this month indicating a 'code red' alert for humanity. Impacts of climate change like high temperatures, changes in rainfall and extreme weather events like floods and landslides are increasingly felt across Sri Lanka at varying levels, impacting businesses and rural livelihoods.

Opening the event, Australian Deputy High Commissioner to Sri Lanka Amanda Jewell said, "Australia is keen to support Sri Lanka adapt to climate change, and to plan, prepare for and respond to climate change related impacts."

"We hope this event provides a wonderful opportunity for business leaders in the agriculture sector to come together to discuss common objectives to expand climate change mitigation and adaptation to increase profits and advance business models. Particularly, as the world copes with challenges posed by the COVID-19 pandemic, sustainability has become an essential cornerstone for building resilience of our businesses and investments," she added.

The event featured expert knowledge from industry veterans such as Dilmah Ceylon Tea Company PLC CEO Dilhan Fernando, John Keells Holdings PLC President – Retail Charitha Subasinghe, CBL Group Managing Director Shea Wickramasingha, Aitken Spence Plantation Managements PLC Managing Director Dr. Rohan Fernando, and International Water Management Institute Principal Researcher and RGL – Disaster Risk Management and Climate Resilience Dr. Giriraj Amarnath. The webinar was moderated by Senior Journalist and Daily Financial Times Editor Nisthar Cassim.

Dilmah Tea Company PLC CEO Dilhan Fernando noted, "Globally, climate change is expected to reduce crop yields by 10-25% by the end of the century. Therefore, we have a very serious issue relating to food security, export economy, and also social instability and could be a result of weakening rural economy."

"Every business is a product of its environment. We see agribusinesses challenged in an unprecedented way. The solutions are there. We have the tools; we have the knowledge in our ancestors which is incredibly important today. We need to learn to collaborate. We need to change from an attitude of confrontation to one of collaboration with nature. Because in collaboration we have incredible potential," he said.

"Sustainable approach to agriculture is a necessity and we too are facing the challenges of climate change. I hope that more SMEs and farmers have access to this information and knowledge," said Lanka Fruit and Vegetable Producers, Processors and Exporters Association Chairman Suresh Ellawala, who participated in the webinar.

Participating businesses also had the opportunity to explore the possibility of accessing MDF funding to invest in socially inclusive and sustainable climate change adaptation and mitigation strategies.

MDF is funded by the Australian Government and implemented by Palladium in partnership with Swisscontact. In Sri Lanka, MDF's focus is on supporting the high value tourism, agriculture and fisheries sectors with cross-cutting investments to promote climate change mitigation and adaptation, access to finance and digital adoption. To date, MDF's investments have benefitted 28,710 disadvantaged men and women and generated an additional income of $ 15,091,000 for Sri Lanka.