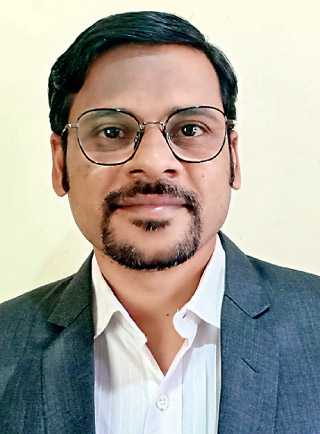 Innovative Food Consultants – India Founder Anil Naik
---
Hayleys Agriculture Holdings Ltd. constantly engages with all stakeholders of agriculture and shares their unparalleled knowledge and experience about best global practices to ensure food security, productivity, and to improve quality standards of agricultural produce.

The Farmer Extension Services of Hayleys Agriculture connects with over 300,000 farmers regularly, not only to demonstrate their Agri inputs, but also to discuss the issues farmers face and offer solutions. Furthermore, the Hayleys Agriculture training arm, Hayleys Agriculture Training School (HATS) also conducts workshops and training programs for Government officials, university students and 'A' Level teachers regarding new developments in the agricultural sector.

HATS recently conducted a free webinar for the students of Agribusiness Management and Food Business Management Departments, Faculty of Agricultural Science of Sabaragamuwa University – Sri Lanka. Innovative Food Consultants – India Founder Anil Naik was the main speaker and of Sabaragamuwa University – Sri Lanka Senior Lecturer – Department of Agribusiness Management, Faculty of Agricultural Sciences Dr. (Mrs) S.H.P. Malkanthi acted as the coordinator of the webinar.

Students of the University of Sabaragamuwa were privileged to hear Naik speak on how to achieve quality standards in the export market, processes and practices, basic concepts of food safety and standards, main food safety standards adopted across the world, food safety certifications for exports, and export documentation.

Naik explained very clearly the present situation of the world market for fruits and vegetables, the potential and constraints Sri Lanka is facing and how to organise the production and processing of fruits and vegetables to face the future requirements in the world market.

Dr. Malkanthi expressed her gratitude to HATS for organising such a timely event and connecting an international expert in the industry such as Naik at the request of the University of Sabaragamuwa.

"It is a timely, important and motivational speech for all the participants of the department," she said.

Hayleys Agriculture Managing Director Jayanthi Dharmasena stated that: "HATS wanted to engage more young students in its webinars and share knowledge to make them believe in agriculture and its prospects at a time when Sri Lankan youth are moving away from agriculture."

"We want the next generation to think positively towards engaging in agriculture. We want them to know that, by improving the quality and preserving the goodness of the crop through best-in-class growing and harvesting practices, we can attract more international markets. Involvement in agriculture should be seen as an exciting prospect, holding promise for a better future, and that is why we want agriculture education to make students aware that there are immense opportunities for quality food products in the global market and how we can grab those opportunities and positively transform agriculture in Sri Lanka to an exciting industry to be in," she added.