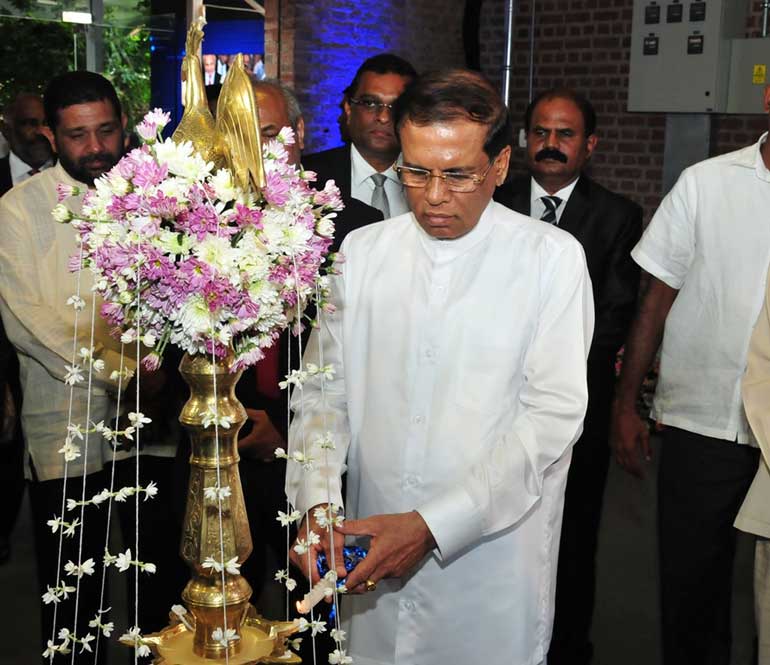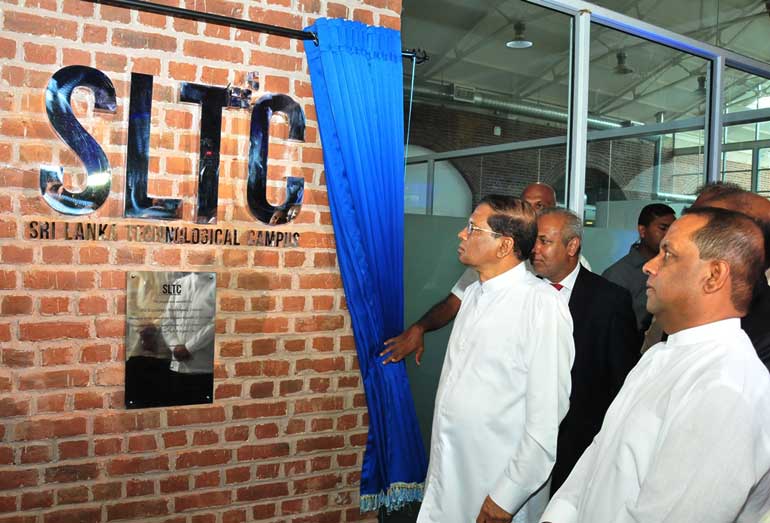 Sri Lanka Telecom PLC (SLT) intends toboost the nation's technological education sector with the establishment of the SLT Campus (SLTC).


This initiative was officially launched recently by President Maithripala Sirisena in the presence of SLT Chairman P.G. Kumarasinghe Sirisena and SLTC CEO Ranjith G. Rubasinghe during a ceremony held at TRACE Expert City in Maradana.


Conceived to fulfil Sri Lanka's increasing demand for qualified services sector workforce members, SLTC's core objective is to provide students with access to quality undergraduate and post-graduate degree programmesincluding collaborative degree programmes with globally-reputed universities.


SLTC will be Sri Lanka's first corporate-powered technological education institution.


Commenting on the launch Rubasinghe said: "What we mean by 'corporate-powered' is that we have created an education institution which is closely tied to the corporate sector, enabling SLTC and its students better access to SLT's vast experience in the service sector.


"The introduction of SLT Campus will address the increasing demand of students who opt for a path in Engineering and Technology. Furthermore, it will also bring in the much needed hands-on corporate requirement thus transforming graduates into graduates who are capable to take up employment as soon as they graduate."


SLTCampuswill be conducting internationally recognised 4-year Engineering Degree Programmes including degrees offered by internationally-acclaimed universities. Currently plans are underway to broaden the academic offering of SLT Campus by introducing Computing and Business Management degree programmes.


SLTCampuswould be the first academic institute in Sri Lanka to practice student-centred and outcome-based teaching methods with a heavy emphasis on research. Graduates will be equipped with the knowledge and expertise to immediately start working in their specialised fields.


SLT has allocated its presently unutilized Satellite Earth Station premises in Padukka for the campus. This facility consists of a state-of-the-art auditorium and other facilities which can presently accommodate 300 students in a comfortable environment located on a sprawling 35-acre property.


The fully-fledged campus is also equipped with the necessary facilities needed to conduct academic studies and industrial research.

"As a progressive organisation, SLTCampushas entered into a Memorandum of Understanding with Trinity College, Dublin to exchange information on education, teaching, curricula and research in the fields of Engineering and Computer science, researchers and/or graduate and undergraduate students.


"SLT group with its industry expertise spanning of over 150 years will be a pillar in supporting the necessary infrastructure, academic facilities and most importantly, the required industrial experience to conduct a recognized, comprehensive and affordable programme for students. This venture perfectly complements the Government's ambition of transforming Sri Lanka into a knowledge based economy", Rubasinghe added.


Additionally, SLTCampus will have a city office at the TRACE Expert City (formerly Tripoli Market), Maradana that will cater to conducting professional courses, certifications and training and administrative operations, such as student registration for the campus.