The Sri Lanka Institute of Information Technology (SLIIT), the largest degree awarding institute in Sri Lanka, takes a step towards the nation's future by commencing their enrollment for seven new postgraduate degree programs, of which many will be offered at SLIIT's well-known Metro Campus.

The new postgraduate degree programs cater to the aspirations of the nation by offering an MSc in Information Technology, Information Management, Information Systems, Enterprise Application Development – Sheffield Hallam University (SHU) UK, Msc in Telecommunication and Electronic Engineering – SHU UK, MSc in Information Technology (Specialisation in Cyber Security) and MSc in Logistics and Supply Chain Management – SHU, UK.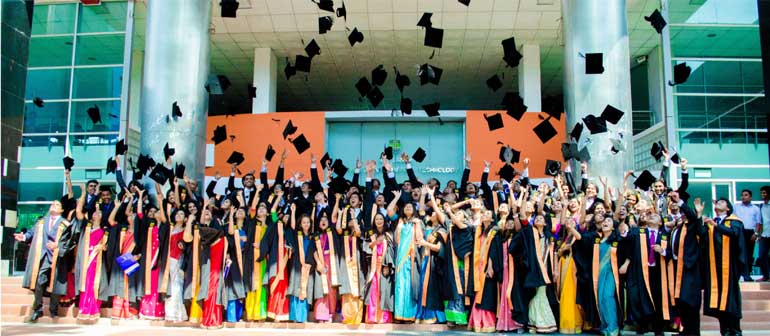 "SLIIT understands the need and resulting trend for higher knowledge and better qualified professionals in all industries going forward. Thus we pledge to offer the right programs to assist with these industry and professional needs," commented SLIIT President and CEO Professor Lalith Gamage.

"With the increased requirement for greater knowledge cultivation in the pursuit of higher industry knowledge, professionals are now exploring different fields of secondary and tertiary expertise. Catering to this need is the requirement for a greater knowledge base," concluded SLIIT Dean, Postgraduate Studies Professor Kithsiri Liyanage. Through the varied and reputable MSc programs being offered mainly at SLIIT's Metro Campus, individuals now receive the opportunity to opt for greater education opportunities over the weekend, learning from a teaching panel with extensive industrial and academic experience, as well as completing a top end research component.

Through industry-savvy learning, SLIIT aims to give their students first-hand experience at problem solving current industry issues and gaining invaluable experience, as well as allowing students to use the knowledge they gain, by asking them to solve real-time industry related problems.

In its efforts to contribute towards the strengthening of the country's workforce and providing for the nation's aspirations, SLIIT continues to be the forerunner in meeting industry demands by providing well-structured postgraduate degree programs that produce competent professionals who are well-equipped to function in diverse business environments.