Higher education is of utmost important in a modern competitive world. Therefore, it is also imperative to choose a trusted partner in selecting a study program and university that suits your life goals, budgets and social requirements.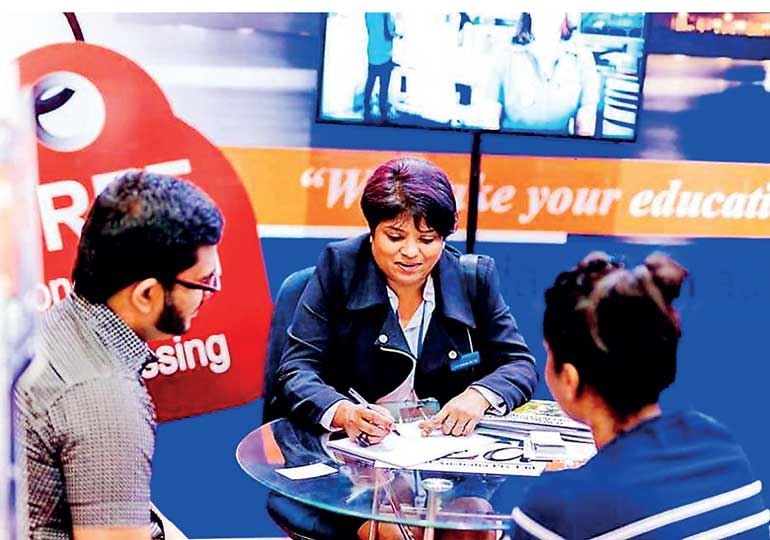 i-Ed Australia, specialists in international student placement, was incorporated to make your education dream a reality by providing the best possible opportunities.

Established a decade ago with its Head Office in Melbourne, Australia and a branch office in Colombo, i-Ed has in the last 10 years successfully found placements for hundreds of students. Partnering with large number of prestigious Australian Universities, TAFEs and Institutes to represent and recruit prospective students on behalf of them, i-Ed provides a range of services free of charge that are not limited to placements alone.

Speaking on their portfolio of services i-Ed Australia Founder Chinthica Wijekulasuriya notes, "We not only offer placements at universities or course selection assistance. We go beyond and offer extensive consultation to our students until they meet their needs, research facilities and provide up-to date impartial information on 'Living in Australia'. Unlike our competitors, our services don't end when a student leaves the departure lounge at BIA. We keep in touch with our students throughout their stay in Australia and celebrate with their success and even provide moral support should things go wayward."

i-Ed Australia provides expert guidance for the students about Australia and different cities, Universities, Institutes and collages in different cities and study opportunities they offer, overview of courses, assistance in selection of right course and the right University based on your academic qualification and financial capability, Pathway Programs, Credit Transfers, Scholarships, consultation on tuition fees, living expenses and insurance requirements, visa information and legal requirements, accommodation assistance and flight bookings, etc.

Founded by Chinthica Wijekulasuriya, a qualified trainer with over 25 years of international education industry experience, i-Ed offers personalised service to both the students and universities. They maintain a very close relationship with partner universities and others institutes by frequently visiting and communicating with them.

Dilshan Harsha Kumara, a BA (Hons) in Business Administration student speaking on his experience with i-Ed noted, "I-Ed Australia helped and guided me immensely in achieving an important milestone in my career to complete my Master of Professional Accounting – a highly recognised world class qualification at Charles Sturt University in Melbourne, within two years. Now I am a permanent resident of Australia and living in Melbourne."

For more information on the services offered by i-Ed Australia please contact Chinthica Wijekulasuriya on +61430 830 325 or +613 98883790 in Australia or via email on [email protected]. At the Colombo Office please call Sudith Marage on +94 772 916 294 or +94 112 058 028 or email [email protected] or visit 2nd Floor, 77 Thimbirigasyaya Road Colombo 05. Information can also be obtained via the website www.iedaus.com.au.