UTS Insearch Sri Lanka Orientation Week
---
Quality teaching and curriculum prepared
With orientation commencing at the new UTS Insearch Sri Lanka College, two senior educators from Sydney will visit Colombo next week to meet staff and students as they prepare for the start of classes.

UTS Insearch Associate Dean of Studies Sally Payne is visiting as part of UTS Insearch's quality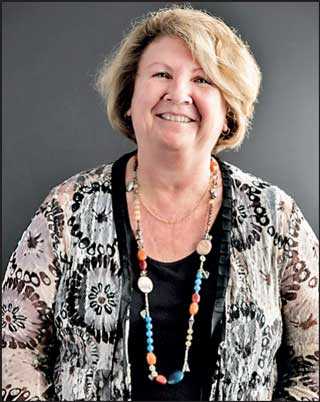 Associate Dean of Studies Sally Payne UTS Insearch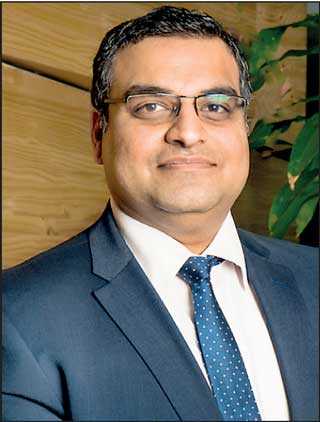 Associate Professor Hussain Rammal from UTS Business School
management program, supporting the development of teaching and overseeing the quality of curriculum.

"I am looking forward to collaborating with the Principal Alison Hiscox and the College's teachers to embed the UTS Insearch's Model of Learning, which focuses on a student-centric approach to teaching and learning," said Payne.

"We are encouraging students to become active and engaged in their own learning experiences, so they are ready to thrive when they enter the second year of their program at the University of Technology Sydney (UTS)."

Payne has had a wide range of roles in her 20 years of experience with UTS Insearch, one of which has been the Program Manager for UTS Foundation Studies and Program Manager for IT. Today she is the Chair of the Academic Teaching and Learning Committee that analyses the quality of teaching and learning at UTS Insearch, leads Learning Support to ensure the most positive student experience possible, and implements strategies to integrate technology with teaching practices.

Also visiting Colombo is Associate Professor Hussain Rammal from the UTS Business School. He is the Director of the Sydney-based Master of Business Administration (MBA) program and co-ordinator for the Bachelor of Business – International Business programs.

"Since UTS announced in June that it was opening its new campus in Sri Lanka there has been a surge of interest from students wanting to study with UTS at all levels – at a pathway, undergraduate and post-graduate level," said Rammal.

UTS Insearch's programs are designed in collaboration with the UTS faculties, allowing students to fast-track into their second year of university at the end of their diploma (depending on results and the course chosen).

"This will be a wonderful opportunity for me to meet students who are interested in studying business in Sri Lanka, as well as talking to those looking at UTS for postgraduate studies in Sydney.

"We believe in a practical and integrative approach to business education which prepares students for a world that demands a broad range of skills," said Rammal.

"Once students at UTS Insearch Sri Lanka complete their Diploma of Business, we look forward to welcoming them to UTS in Sydney to continue their studies in areas such as Accounting, Economics, Finance, Management, Marketing, Human Resource Management and International Business," he said.

UTS Insearch Sri Lanka is now offering the Diploma of Business, Diploma of Engineering and Diploma of IT, and the UTS Foundation Studies Program (a Year 12 equivalent program) which prepares for entry to all UTS undergraduate courses.